So Mr FK had his operation and was going to be laid up for 6 weeks recuperating and the children were off school for 6 weeks....humm...what to do....well of course the plan was to extend our holiday to Cornwall and spend the whole summer away! How exciting! The only teeny fly in the ointment was that as Mr FK had a cast on his leg he couldn't drive or more worringly couldn't tow our ginormous caravan! Argh! Stay at home or get over myself and learn to tow?? Of course the lure of the sea won hands down!
It was scary and stressful, remember your first driving lesson when you were whizzing along at breakneck speed and then noticed the speedo said 15 miles an hour? But we went on a short trip first for me to practise and build my confidence and Mr FK promised not to grip the seat tightly or make that 'sucking the air in through the teeth noise' while I was towing and we were off!
Todmorden,Cirencester, Cornwall, Modbury, Great Malvern then home, an amazing summer!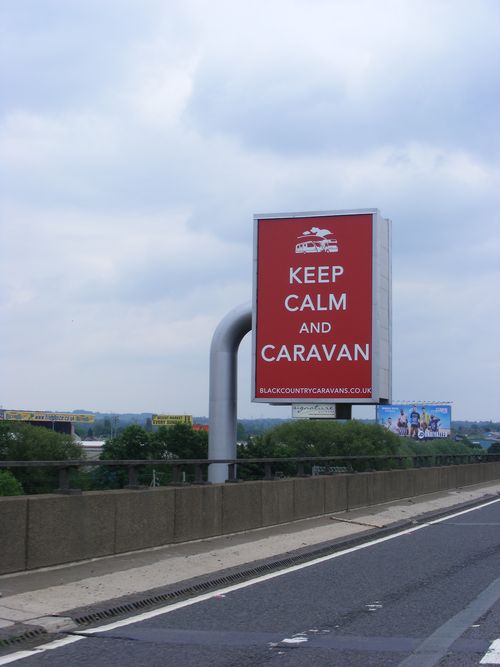 While we were in Todmorden we visited the amazing National Media Museum in Bradford, I revisited my childhood gazing at The Wombles  and Morph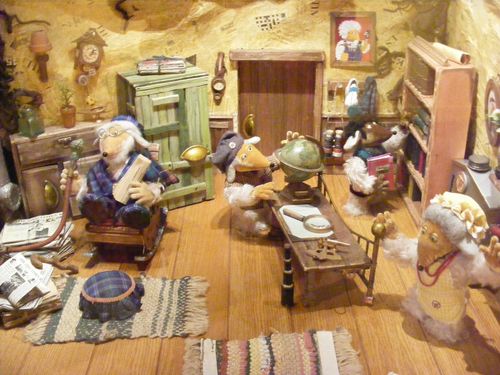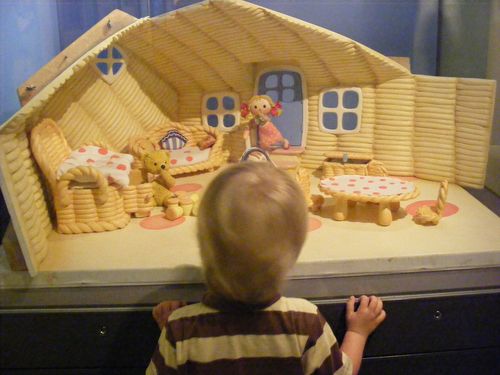 While The Baby Brother was more impressed with Andy Pandy. We watched excerpts from the amazing Olympic Opening Ceremony on the huge, better than HD screen that they have there - which was rather better than the slightly fuzzy picture we'd watched on the caravan 'for watching films on really rainy days' portable TV.
Then down to Cirencester for a couple of nights where we swam in thair Open air pool, well not Mr FK, obviously, I hate our local pool so grotty and yukky but an open air pool would entice me to swim often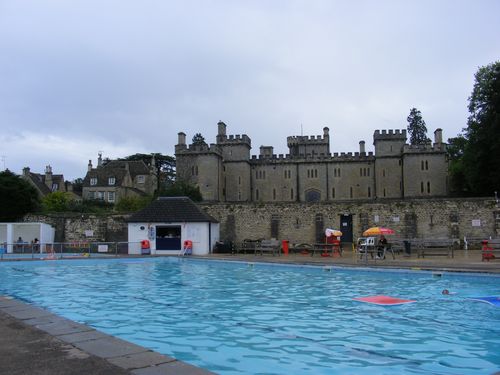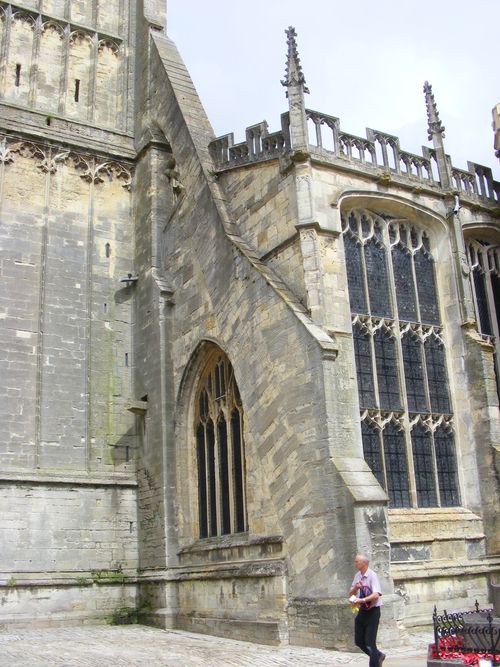 The drive to Cornwall was looong, I was relieved to get there and not have to worry about towing for a while. We had lots of rain, like everyone else in England this summer, but made the most of dry days and chilled out on the beach. The children all enjoyed bodyboarding and even The Baby Brother was super confident in the water. The Big Sister is a brilliant swimmer and spent hours in the waves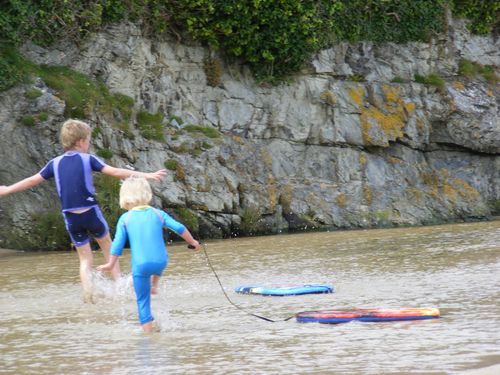 Being August in Cornwall of course the beaches were heaving but we manged to find a quiet spot most days by walking further along the beach to enjoy a bit of peace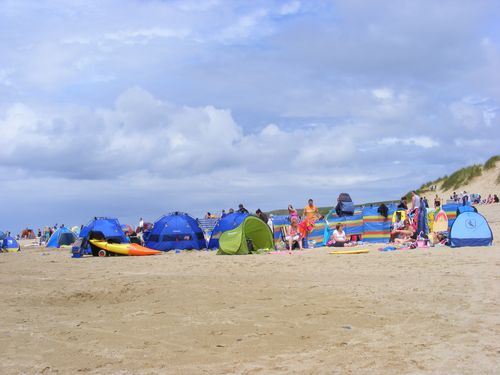 Though we had to take it slowly so Mr FK could keep up!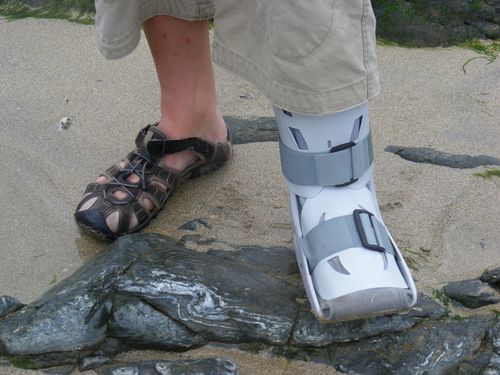 It was the snazziest cast ever! Rigid plastic with inflatable pannels inside to hold his foot in just the right position as it healed. He could also take it off for a little gentle walking and paddling to encourage the bone to regrow and I'm sure the wonderful Cornish sea water helped the healing process.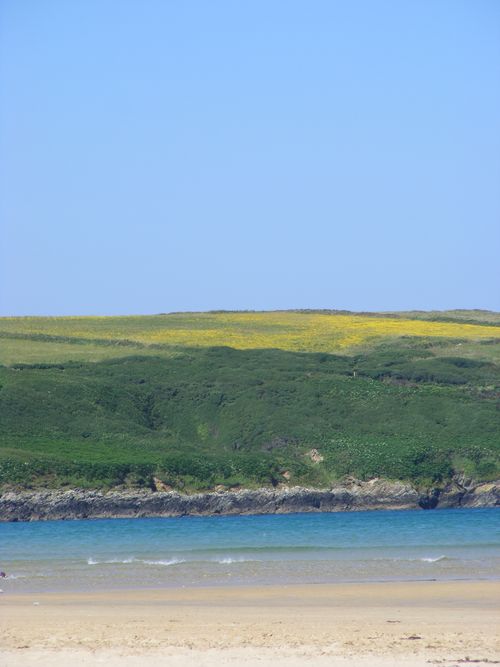 We visited Crantock Beach often as well as Holywell Bay and Porth Joke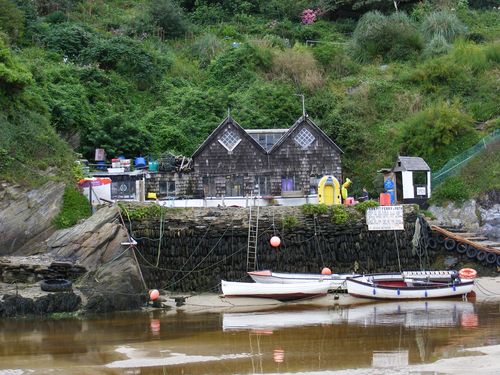 Lovely sandy beaches, backed by sand dunes and just right for family lazing in the sunshine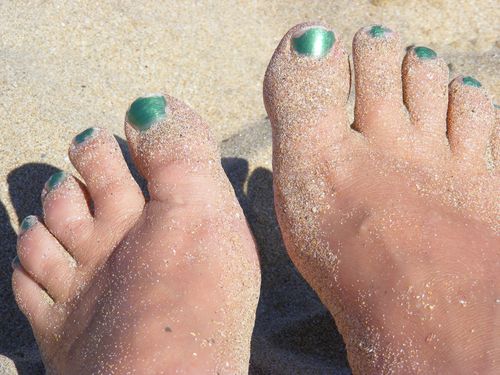 We explored rock pools at Perranporth and found crabs, fish and shrimps, played beach cricket with friends and of course had plenty of delicious ice creams.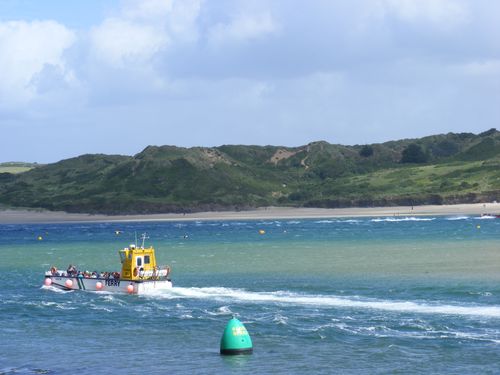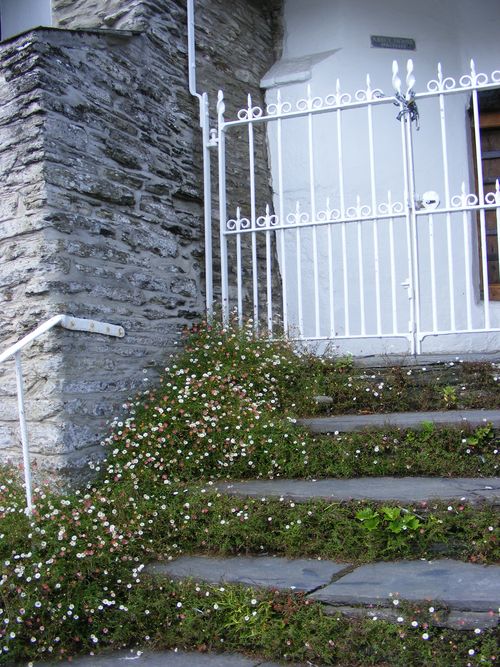 Padstow was pretty but heaving with people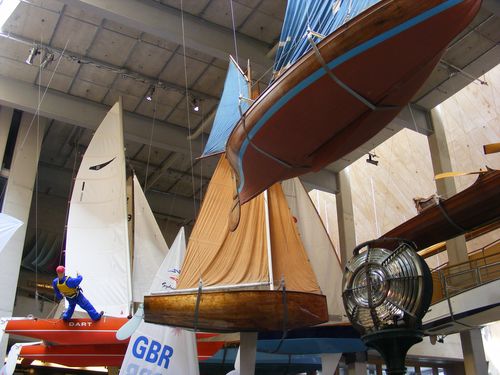 and we all enjoyed the National Maritime Museum, though the RAF pilot who was telling people about the helicopter perhaps regretted starting to explain sonar to my inquisitive 3 year old! We ate our pasties watching the goings on in the harbour and popped into Trago as we had heard it advertised so often on the local radio station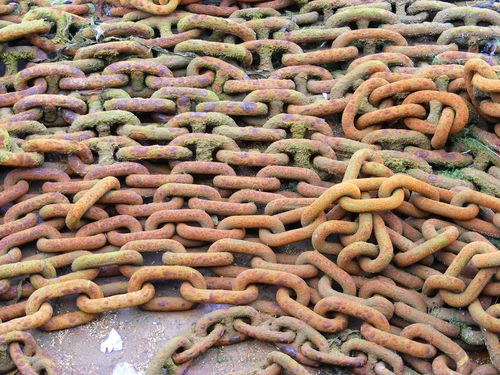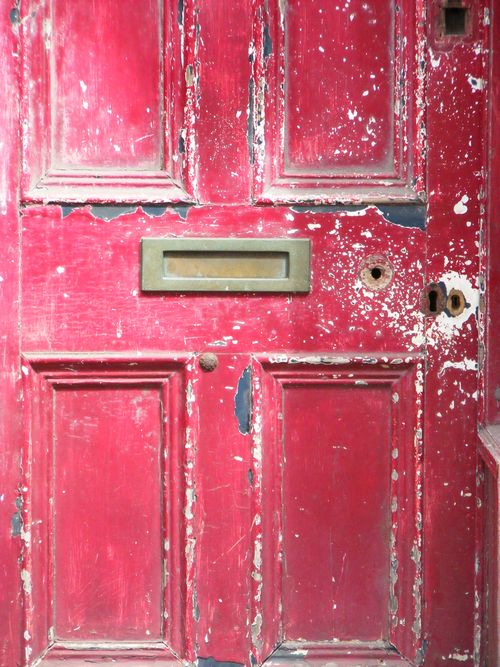 I was very envious of these amazing camper vans, they look ready for a round the world adventure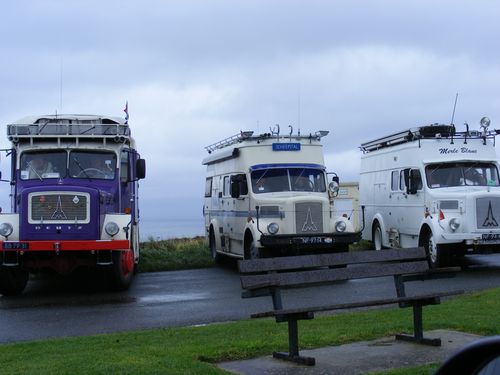 Evenings were spent bbqing, playing with friends on the campsite, crocheting, leg resting  and cheering on Team GB in the Olympics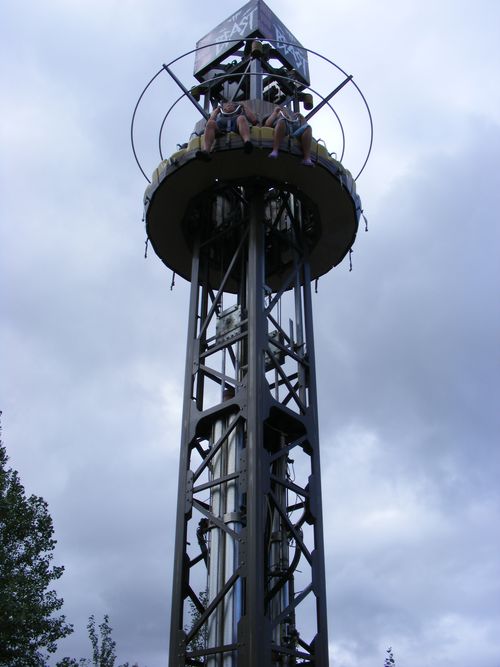 The children cajoled me into going on this with them - on my giddy aunt, I held on for grim death and closed my eyes, trying not to hyperventilate as the two bigs ones yelled with excitment and had a brilliant time!  I staggered off for a lie down with wobbly legs and they went on a few more times for good measure.
Three weeks passed quickly and then we hitched up and headed for Devon, to Modbury famous for banning the plastic bag in 2005.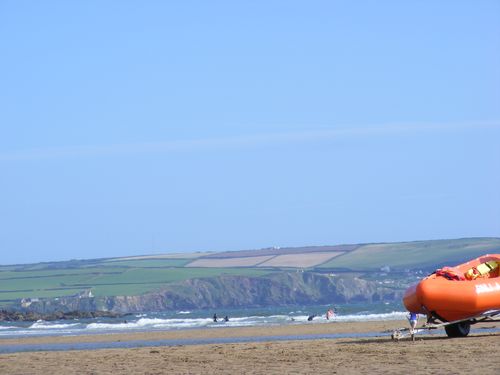 More lovely beaches found down windy lanes nestling between high banks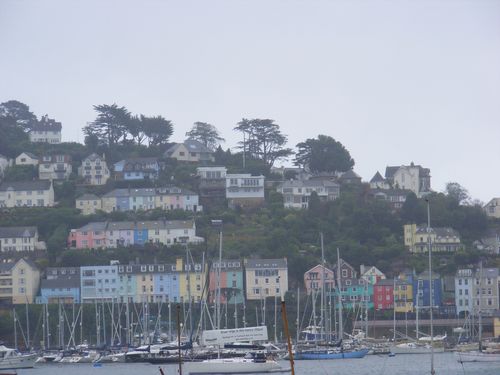 Dartmouth was lovely but so wet and misty that soon these colourful houses disappeared from view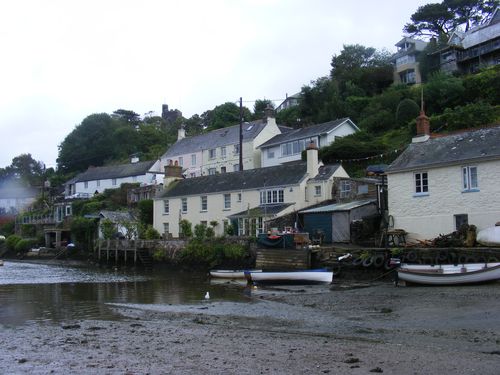 And Noss Mayo where Mr FK and My Little Helper enjoyed a game of chess in the pub, I longed for a little cottage clinging to the harbour wall and on the way back to the campsite we found some brilliant holiday treasure - deserving of a post of it's own soon!
Happily the rest, sea air and hi-tech cast had worked wonders on Mr FK's foot and he took over the towing on the way to Great Malvern where we met up with Grandpa and Grandma E in their camper van.
We visited the Cider Museum marvelling at the smocking and buying some rather delicious blackberry cider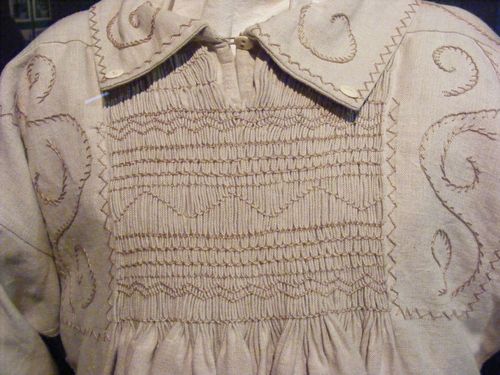 and enjoyed a trip on the river at Worcester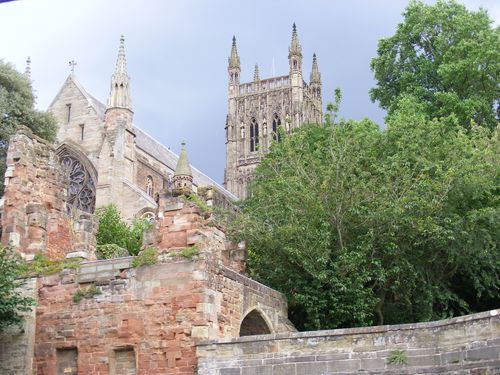 Before taking our sunkissed, sandy selves back home. How strange to have a whole house after 6 weeks in a caravan, little familiar things welcomed us home and with fresh eyes I could see lots of changes I wanted to make too. Caravan life is simple and pared down, something I wanted to bring home with me to some degree so there has been some clutter clearing going on in the last week. But My Little Helper and The Big Sisters bedrooms are beyond even my post holiday enthusiasm!