We've finally had a sunny week away in the caravan. As Mrs Moog commented Croyde and Woolacombe are lovely, especially on a bright and sunny autumn day. It was a windy week but mild and warm so we could explore the beaches and get out and about. We spent more time on the beach than we did on our summer hols! My Little Helper thought all the surfers were super cool and used his savings to buy a skimboard ready for use on a beach with slighty less surf - he's not a great swimmer yet.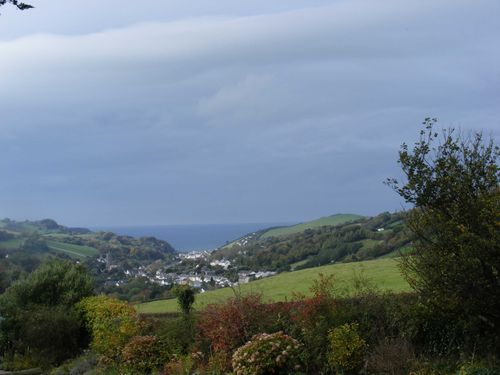 I love to sit and watch the world go by, enjoying a picnic and watching the children play. The Baby Brother wriggled his toes in the sand and busied himself growing his second tooth, slow down little man! He's 6 months old already and in another 10 minutes he'll be a year old!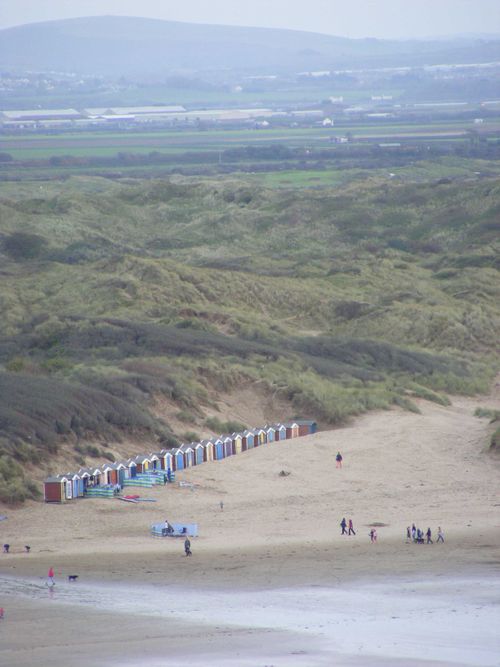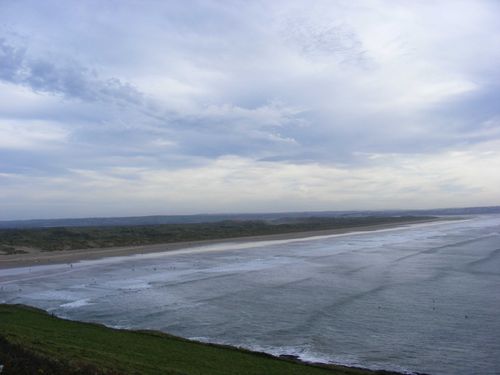 So many pretty villages with chocolate box cottages but it must be heaving in the summer.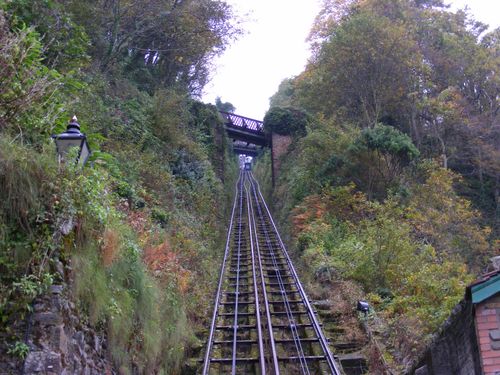 We went to Lynton and rode the Cliff railway which is a splendid bit of Victorian engineering affording super views and saving you from a heart attack as you climb back up.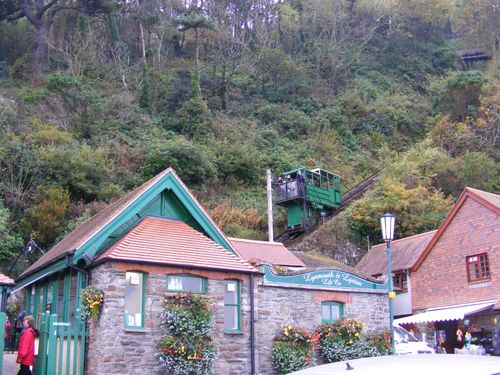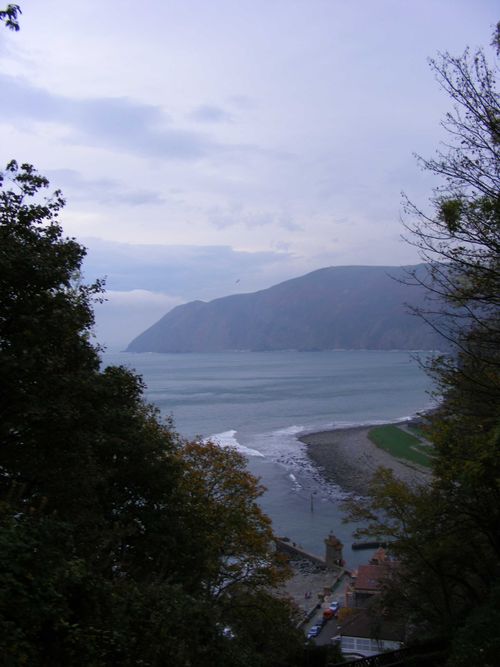 We had a day out at The Big Sheep watching sheep shearing, learning about different breeds and enjoying a sheepdog demonstration. They also have a playbarn with huge slides, usually the sort of noisy place I avoid like the plague but the children loved it and spent ages racing down the deathslides. They persuaded me to have a go - once I was sitting perched on the edge looking over the vertical drop all I could think of was broken bones and how far away the nearest hospital might be! I gathered my courage and as my 6 and 10 year old children had done it without palpitations, launched myself off the edge......ssssssssshhhhhhhhhiiiiiiiiiitttttttttttt!!!!!!!!!!! just about sums it up!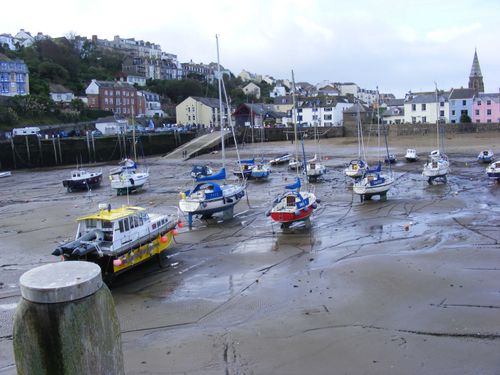 We spent a day mooching round Illfracombe, which figured large in a story my Grandma used to tell about visiting my Popsie there during the war and the guns being fired from the cliffs making the wardrobe jump about in her room at the guest house.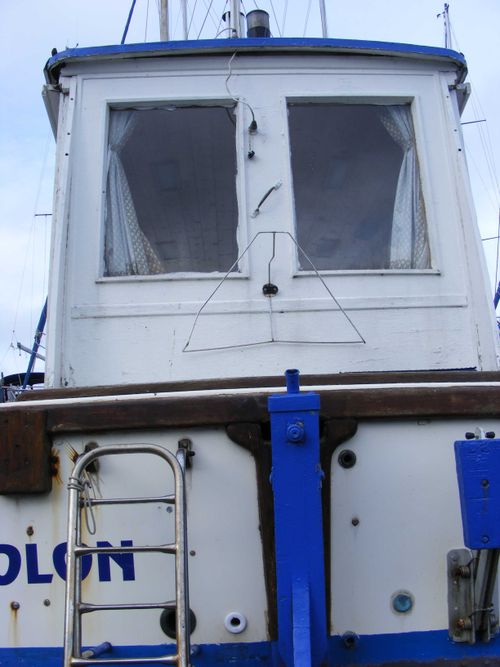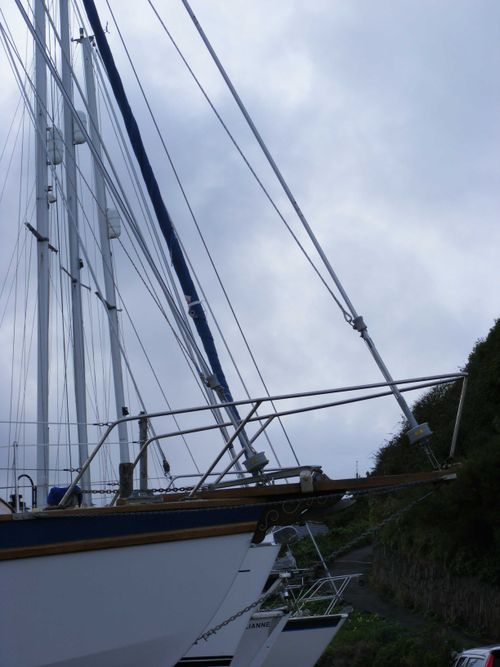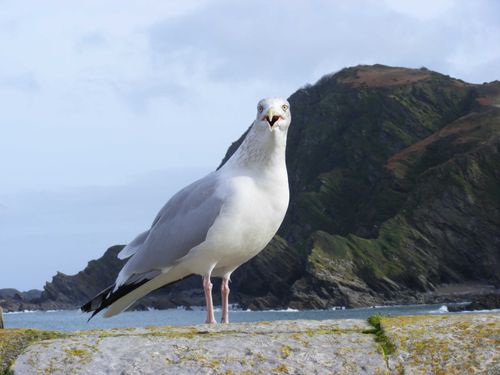 A traditional family holiday, beach, paddling, fish and chips, ice cream, evening games of Junior Scrabble, reading and relaxing. Wonderful!