Well after nearly 20 years my sampler is finally finished, goodness knows why I squirreled it away for so long! It only took a few weeks to complete once I fished it out again and as you can see it was finished off on Christmas Eve.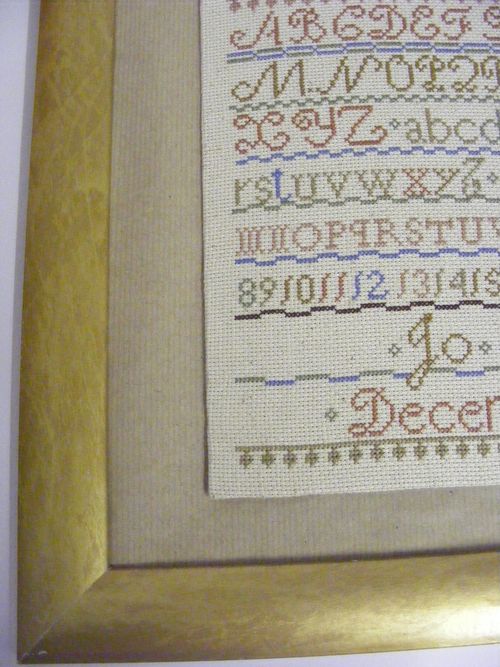 I love the muted colours and I found a 99p frame in the chrity shop which was just the right size - hurrah! I carefully laced the stitchery round some thick card so it was nice and taught then I backed it with some brown paper which ties the embroidery colours and the frame together.
Love It!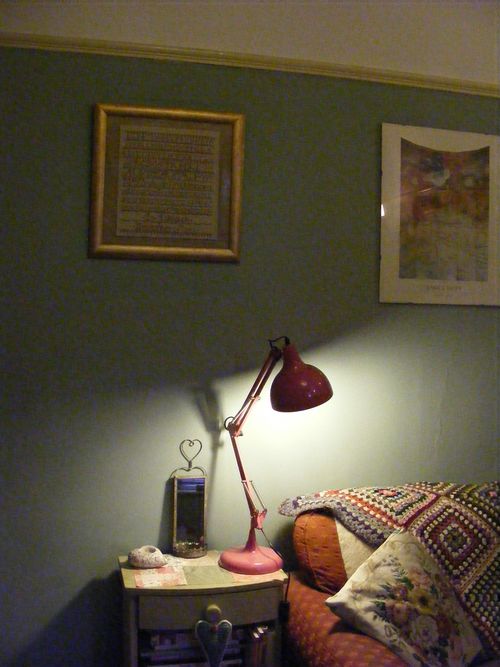 A rather dark picture of it adorning my wall in the cosy corner where I love to sit and crochet and stitch.Roll on spring please, these damp grey days are so draining or even a crisp sunny bright spell would hit the spot!