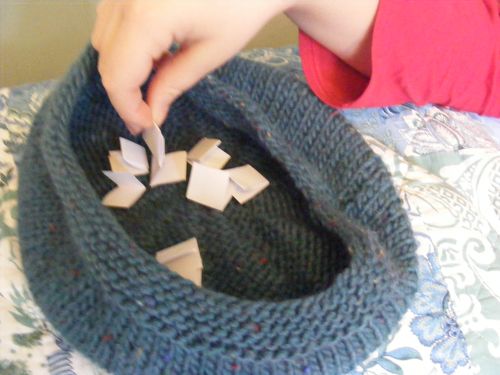 So The Big Sister helped by drawing a name from my newly knitted teal beret and the winner is .....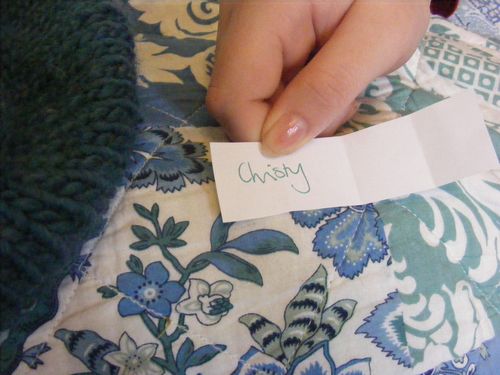 Christy
 from Lil Bit Brit. So please let me know your address and I'll get your goodies in the post.
 I am going to try and find a few minutes today to have a play with my Christmas present from Mr FK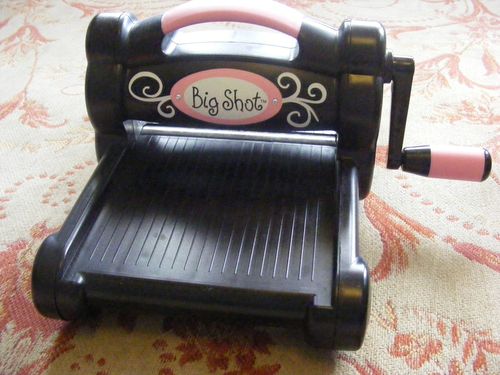 a fancy pants cutting machine! I want to use it for cutting fabric to make patchwork and applique easier on my hands. They have been getting increasingly painful over the last couple of years, combined with ongoing pain in arms, legs and ankles and also poleaxing tiredness. My GP diagnosed me with
fibromyalgia
   a couple of months ago and I am still learning about how to pace myself ( ha ha!) and what I can do to reduce the pain and improve my energy levels.
Right I have an embroidery tutorial to finish today, a knitted egg cosy pattern to work on for an upcoming class and a hen party booking to plan for - business is going well and I feel so lucky to be doing something I love that fits around the children too.
See how well I pace myself already!!