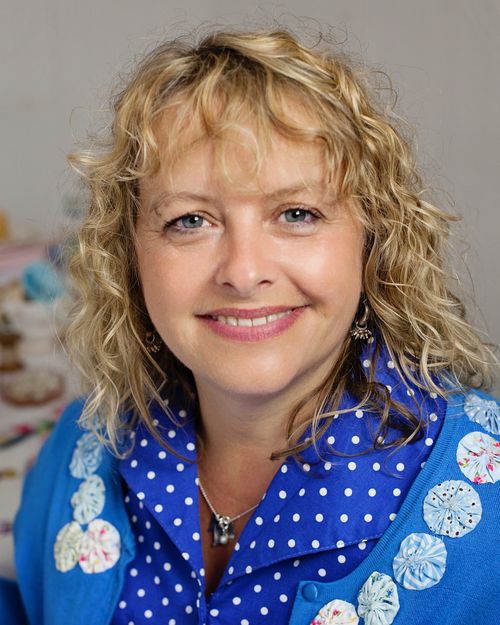 A while ago some photos were taken to publicise the Crafternoon Tea Parties that I run with Gwyn and for once I have a picture of me that I rather like. Probably because I am wearing plenty of make up and also because Jane is a wonderful photographer.
Gwyn and I really enjoy hosting our Tea Parties, we hire lovely village halls or unusual venues and plan a relaxing and inspiring afternoon for our guests. Sometimes we invite a few carefully chosen stallholders who sell gorgeous vintage and handmade goodies to join us too which adds to the atmosphere, though once we have a few LPs playing on the ancient record player we are soon transported back in time.
Naturally I have to sample Gwyn's fabulous baking to make sure everything is truely yummy(!) but I think the combination of a carefully chosen sewing project and a table groaning with a home baked high tea is hard to beat.
Anyway the reason for telling you this is ......we are going to be in the paper this week...not the local paper but a national paper, it's going to be very exciting to see our kitchen table business spreading it's wings!