Whilst we were in Cornwall I persuaded the family to go to Portscatho - with an ulterior motive of course as I wanted to go to The Homespun Fair . They happily played in the children's playground and I happily explored all the goodies on offer inn the Memorial Hall!
It was lovely to meet some fellow bloggers in real life and oh and ah over their tempting wares.
Some pretty fabric from Sal's Snippets came home with me as well as this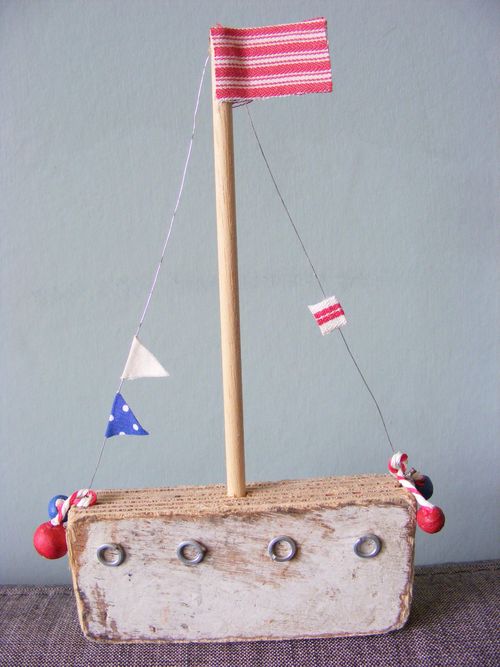 a jaunty little boat from Sixtyone A. Kirsty's stall looked wonderful with so many boats to choose from, but this one is my favourite and sits on my mantle reminding me of sunny days and sandy toes.