I've never reviewed products on my blog before but this lovely little rabbit is so very appealing! It's from White Rabbit England a children's lifestyle interiors company run by sisters Charlotte and Victoria.
The Baby Brother was keen to investigate the little embroidered bag and was delighted to find a book inside with the softest White Rabbit to cuddle too. I have to agree with him as it feels sumptuous not the usual acrylic fun fur but something altogether more stroke-able. 
We snuggled up to read the book together and he enjoyed the tale about The Little White Rabbit and his friend Henry the owl who wisely used footprints in the snow to help the little lost bunny find his family.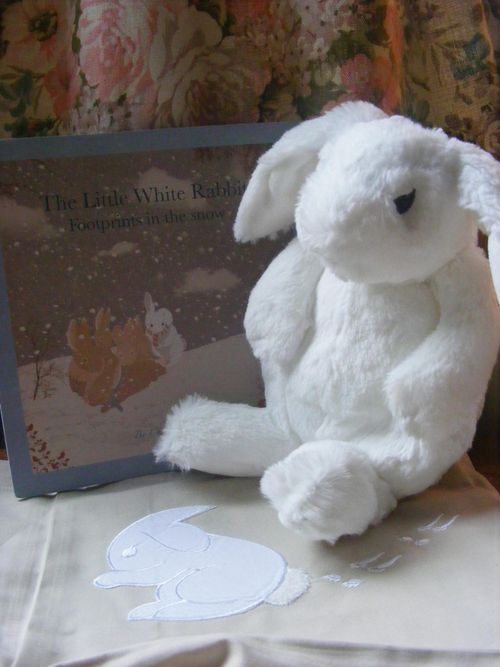 The book is printed on a nice tactile paper and the whimsical illustrations are the perfect accompaniment to the story, The Baby Brother enjoyed chatting about the pictures but thought the Little White Rabbit was perfect for cuddling!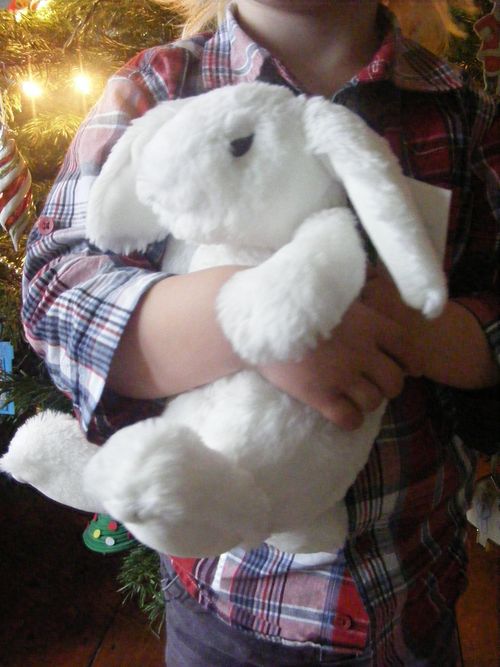 I had a look through the other lovely things that White Rabbit England sell and have a serious case of the wanties for the  Cottage Night Light which reminds me of the little night light that stood on my bedside table when I was a child. So sweet!