Despite the damp, grey day making taking photos a challenge, I wanted to show a couple of recent acquisitions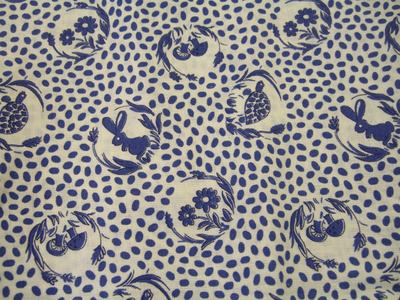 . This fabric was a recent win on ebay, it's a crisp cotton in a lovely shade of blue with mushrooms, rabbits, flowers and tortoises on. A child's print without being too twee. Of course I don't have a project in mind for it yet, I just wanted it!
And I have been lucky in the Charity shop for a change and found this fab tea set for only a couple of quid, it was made in Norway and has a super pattern in green and blues. Sorry about the poor photos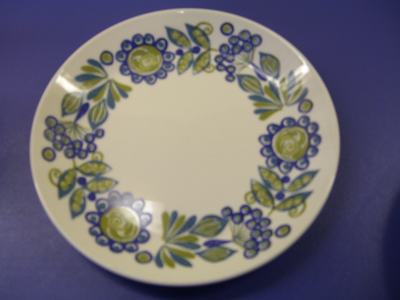 There are 5 cups and saucers but 6 plates so I could sell it as a set for 5 and still keep one lovely plate for me.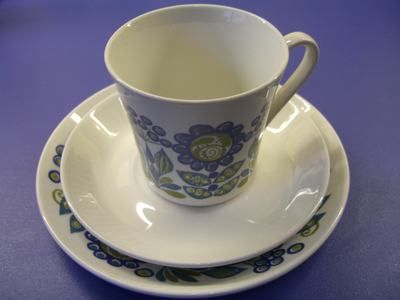 Blue is my favourite colour, to the horror of my son who believes, at 3 years old, that girls like pink and boys like blue. This misconception is only reinforced by his 7 year old and pink obsessed sister!