On Saturday, in a break from picture making, I went to a jumble sale and struck lucky. Some gorgeous angora and lambswool jumpers for felting, a lovely plate ( for 10p!), a pair of curtains in what I think is a Laura Ashley print ( for cutting up) , a cute '70s Mr Men pinny and some books. We love Richard Scarry and snapped up another to join the ones that I have from my childhood, the spine is a bit torn but for 25p who's complaining?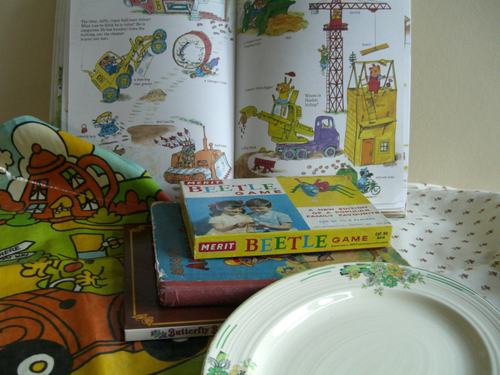 My favourite is a book called The Butterfly Ball and the Grasshopper's Feast by Alan Aldridge and William Plomer, another '70s book but in lovely condition. The illustrations are wonderful and I will enjoy it even if the children don't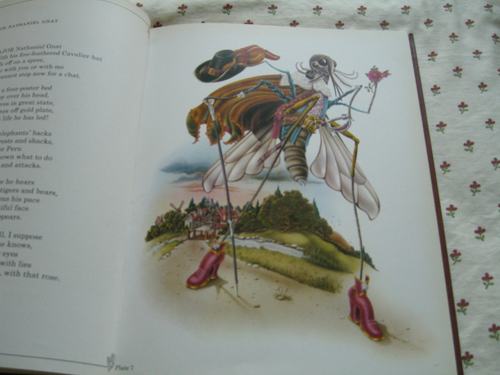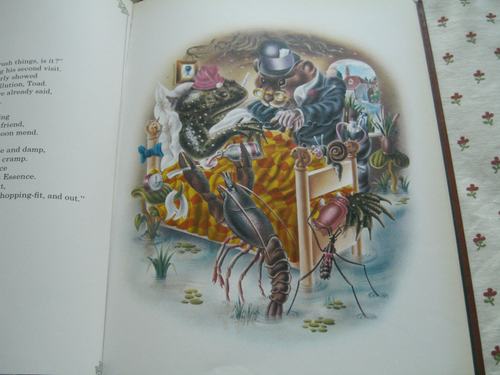 The jumpers have felted well, one heavy grey one that was giant sized is now really thick and I'm going to make a bag with it I think. Will have to visit Lisa at u handbag to get some handles and read her excellent tutorials. Another pink one has come out just the right size for my daughter so it will be customised with a flower and some ribbon and once she has out grown it I can use it for the project I had in mind.