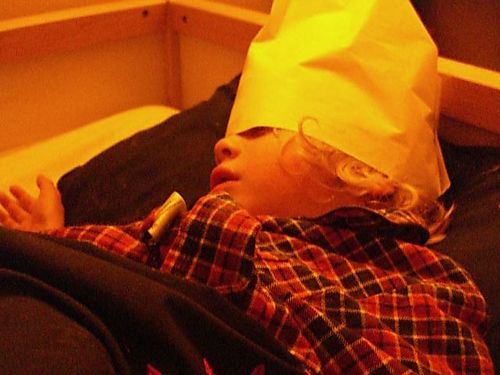 This is what I found when I checked on My Little Helper on my way up to bed. Apparently it is his sleeping hat - dur Mummy! He was fast asleep so I just left it there!
I followed suit......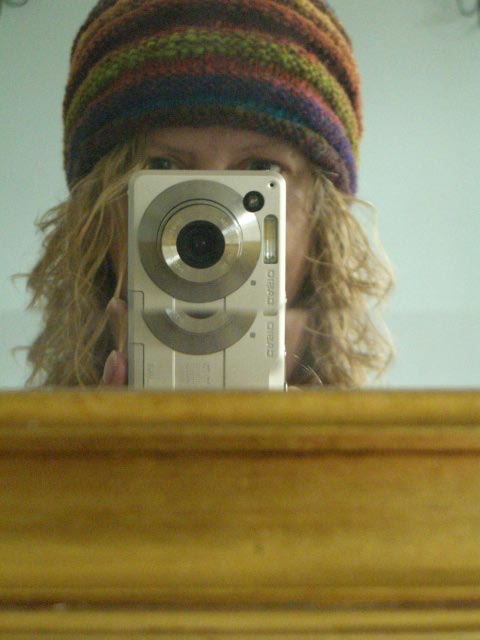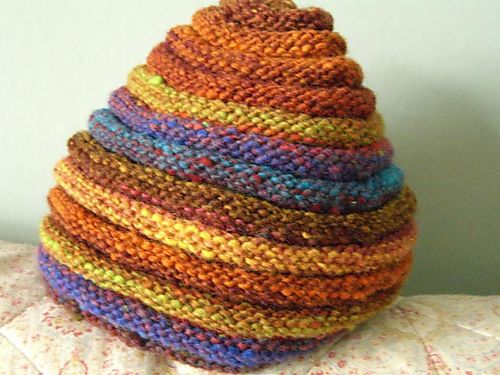 I thought I'd have a bit of variety after months of sock knitting and knitted this Noro confection in a couple of evenings. I love the colours and the way they blend and change. What a revelation after thin wool and toothpick style dpns - a project doesn't have to take weeks and weeks to complete. It was a pattern from www.saartjeknits.nl and was really easy to follow. I'm going to make another with the left over wool but will miss off a couple of the segments for a snugger fit. Just what we need for the miserable summer weather...but will it ensure me a good nights sleep??