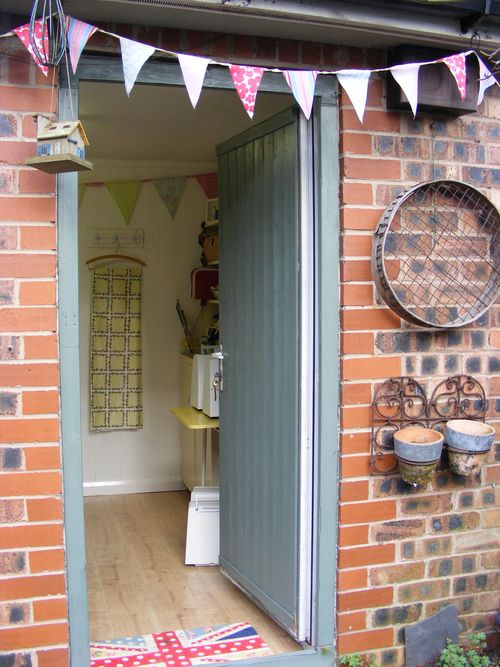 Would you like to come in for a cuppa and some cake? Bring your knitting.....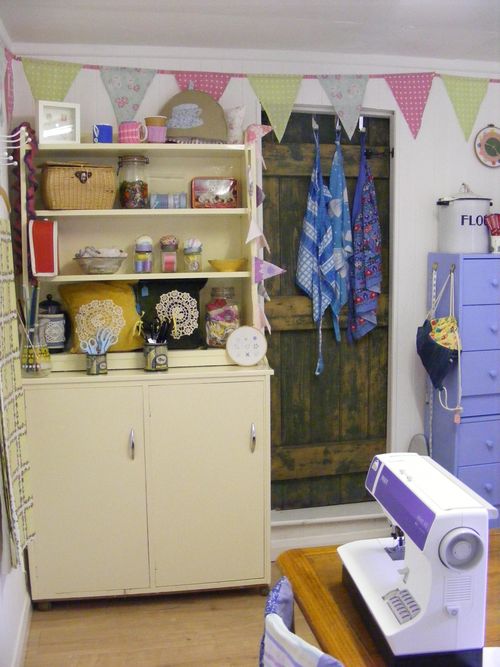 This was Mr FKs man shed, full of tools and spiders, now it has been lined with t&g, freshly painted with a lovely wide board floor. That peely green door leads to the extension we built ( one snowy weekend in January!) and that now houses Mr FKs workshop. Isn't he kind! Not only vacating his workshop but also doing so much work every weekend and many evenings to get my new studio ready for the first class. Oh yes, did I mention he did it all with a broken foot!!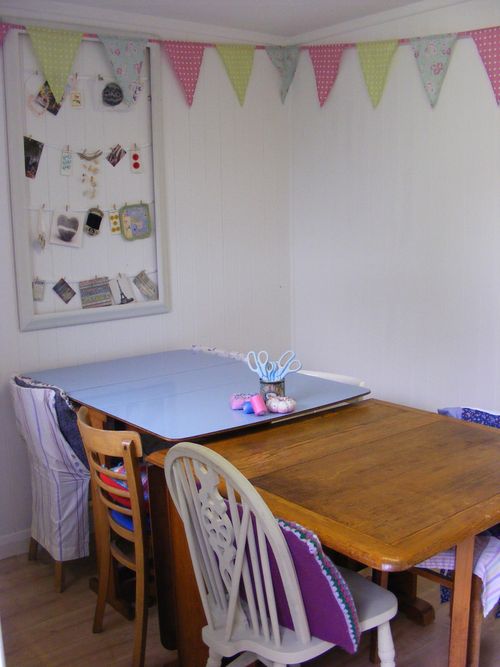 The swollen foot that caused so much suffering over Christmas turned out to be a broken bone - only took 3 months to diagnose! So he's now in a foot cast and we are hoping the bone is finally healing.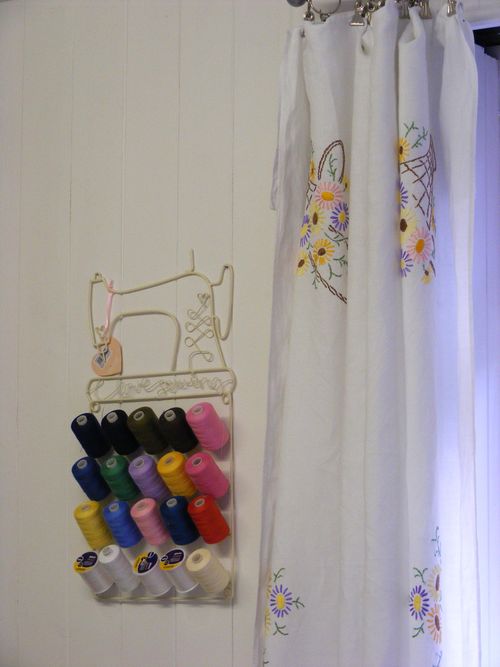 So I feel really lucky to have this as my workspace, sharing it with the lovely ladies who have been to one of my workshops so far and looking forward to being busy in there in the future. I've put together a range of new classes that I'm really looking forward to-  Spring Classes. Showing somebody how to do something you love is so rewarding, when they love it too it's just brilliant. No it's not life or death but I think the peace and healing that takes place when your mind is still and your hands are busy is important and so beneficial.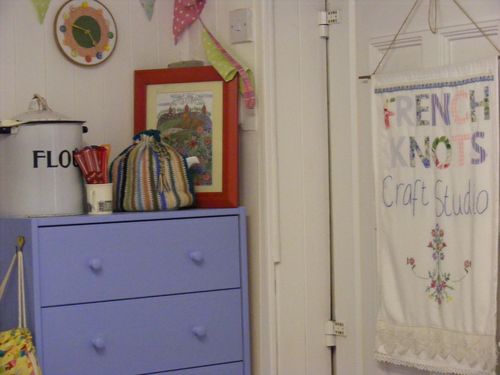 It looks great in these pictures but is even better when it's full of people chatting and making, with bits of fabric all over the place and the sewing machines whirring away!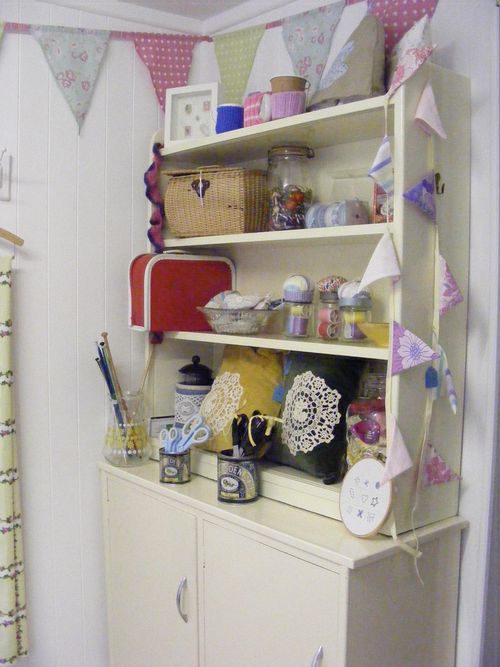 So if you are passing my way call in, I'd love to see you!