On Thursday it will be December, so this week my thoughts have turned to my annual advent calendar planning.
I have a string of decorated envelopes that are pegged onto ribbon, with a slip of paper in each announcing that day's activity or treat. The children enjoy taking it in turns to open the envelope and see what is inside. I do plan the more complex or time consuming things for the weekends so we have the time to enjoy them and the quicker things for busy after school weeknights.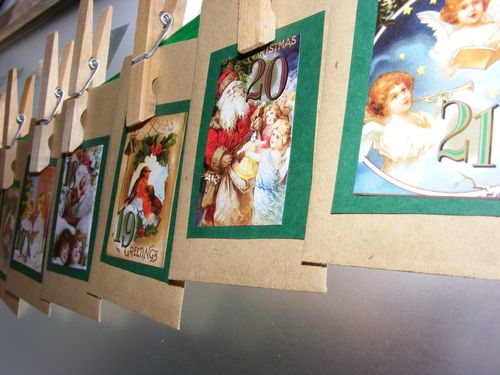 It would be easy to make your own, either with decorated envelopes like mine or slips of paper tucked into a fabric advent calender. Activities range from a visit to the Christmas Market, decorating the tree, making salt dough ornaments or Reindeer food, colouring Christmas pictures or filling in a Christmas crossword.
Of course we have the annoying chocolate type too, otherwise there would be a riot!