On Sunday Amanda Makes and I went to vintage fashion and textile heaven! The Fair at the Armitage Centre in Manchester always has a brilliant selection of sellers with goodies to suit all budgets and tastes.
We were fairly restrained I think considering the goodies on offer, by the second stall we were both squeaking with excitement and the prospect of a few child free hours of browsing the wonderful array was blissful!
So what came home with me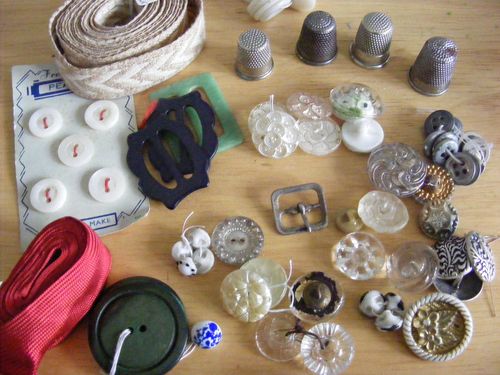 pretty buttons, buckle and thimbles all from the 10p box- yes I know 10p each!!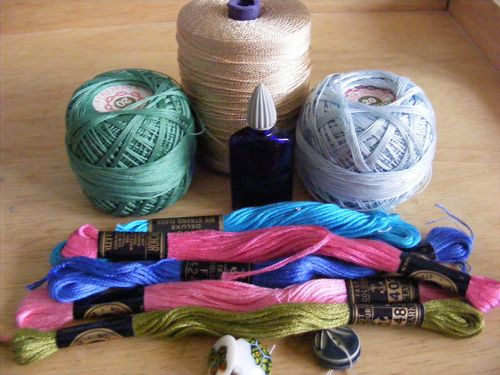 Crochet thread in lovely soft colours, embroidery silks to join the box full I have upstairs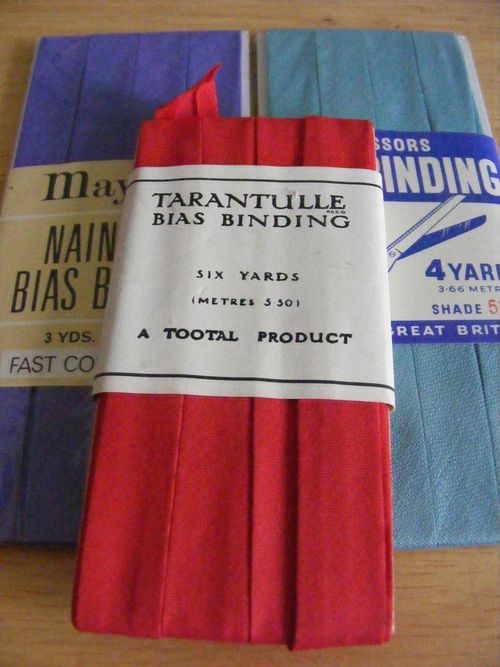 vintage bias binding - 10p!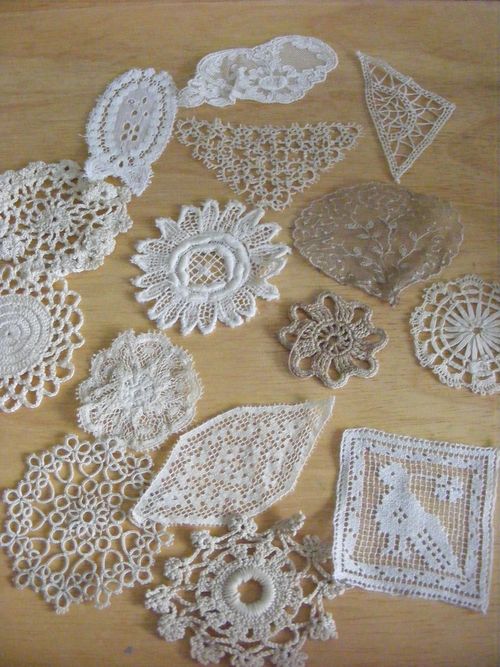 and a small selection of the arm load of tiny lace panels and doilies I scooped up for.....yes...you guessed it 10p each! Such lacey lovliness, how I love the 10p man and his boxes of delight!
And then I picked up a few more buttons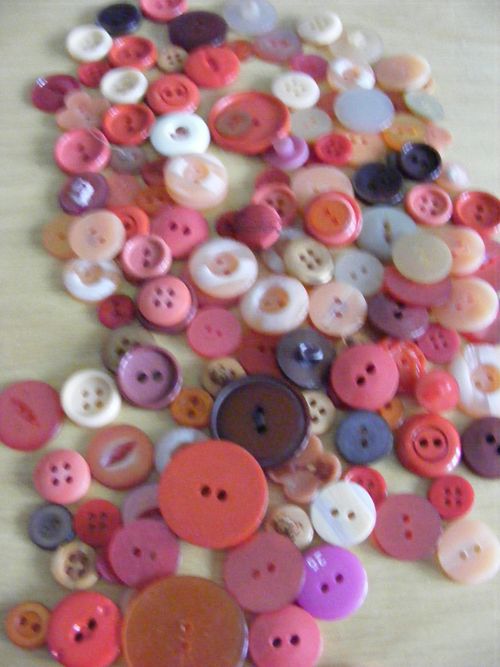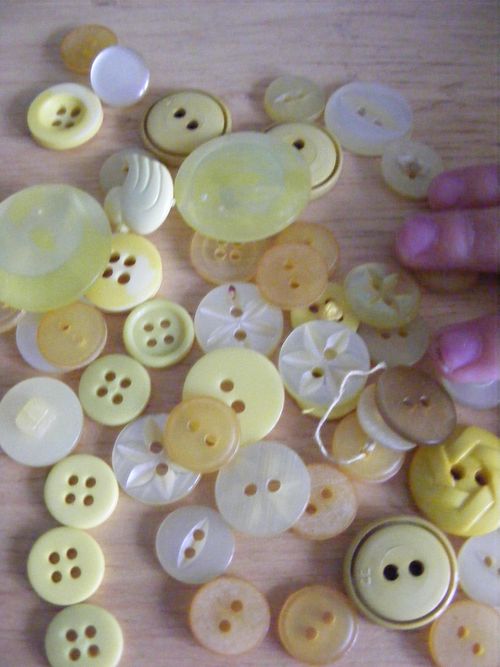 The Baby brother likes them too! some pretty beads and sparkly broken necklaces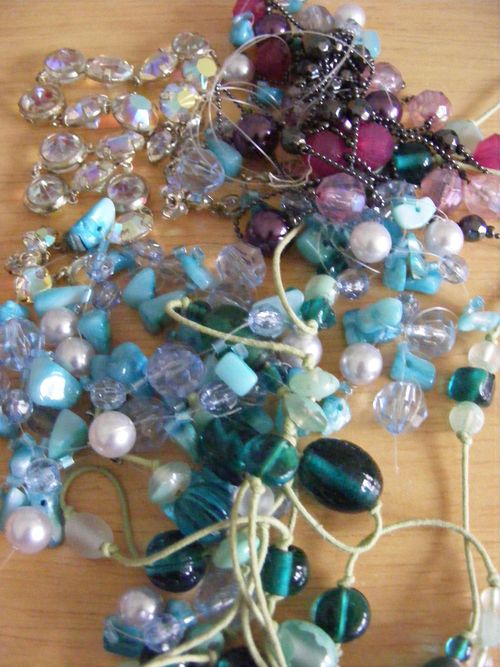 pardon...not many buttons....well I did get these too....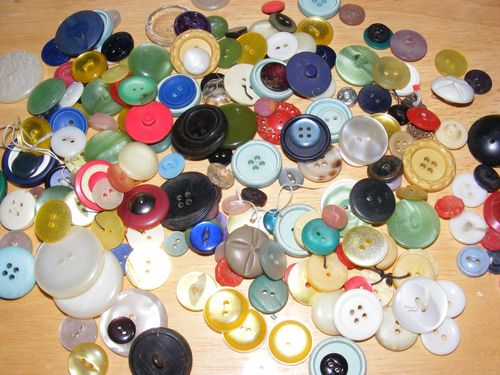 you can never have too many buttons! I have enjoyed sorting them into jars, red, blue, yellow, white, Pretty. Yes pretty, you know the most lovely ones that will only be used on the most special projects...if at all!!