Well, it is traditional for it to rain when the FK family are on holiday and Cornwall was no exception! The second week was much better and we had some lovely lazy days on the beach rockpooling,sandcastle building,kayaking, paddling and swimming. At high tide one evening The Big Sister and Mr FK jumped off  the jetty into the freezing sea, we had an evening barbeque once the beach was peaceful and empty and really chilled out.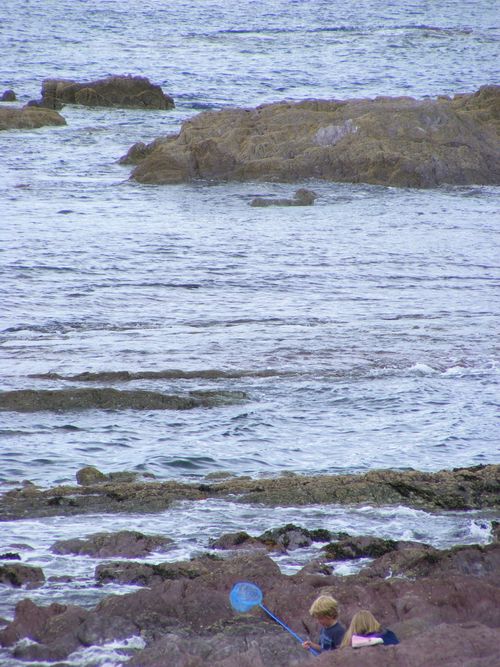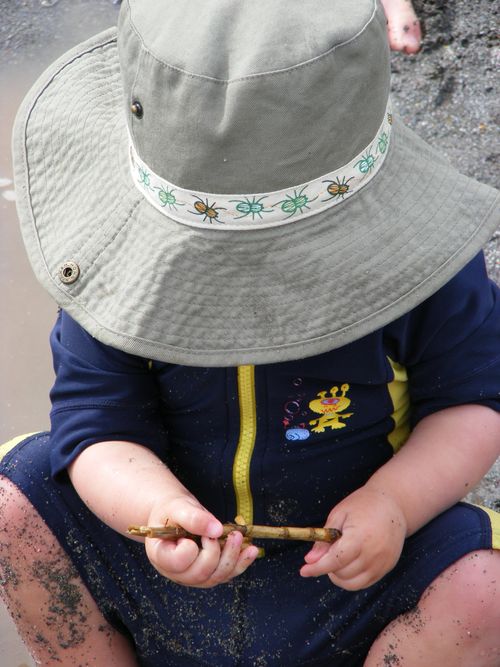 The Baby Brother loved the sand, ate a lot of it and squashed plenty of sandcastles.
We went to a lovely village fete in Hessenford, complete with duck race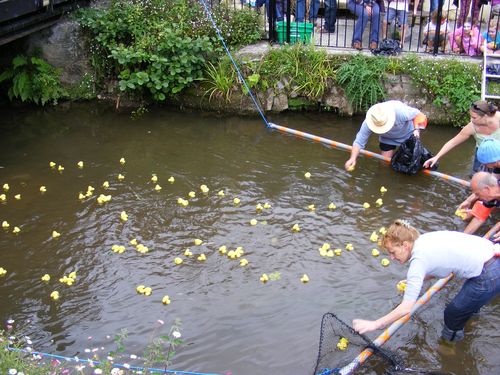 I think our duck took a wrong turn and ended up somewhere out at sea!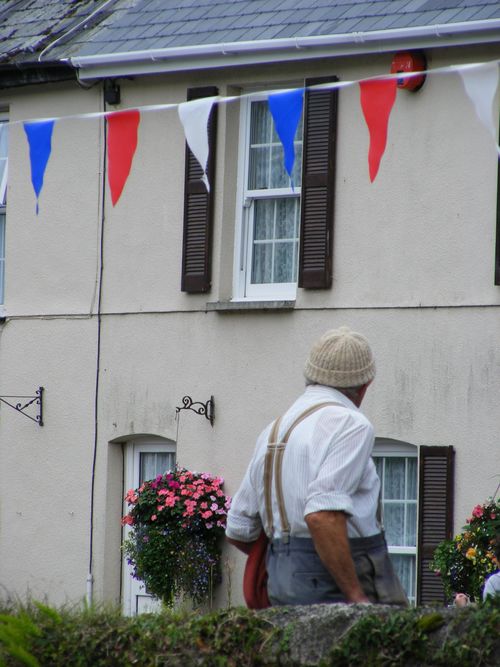 The Eden Project was a brilliant day out, so much to see and explore.We made dens and got drenched making waterways, dodged the rain showers by joining every other person there in the biomes and were so envious of the allotment area. Thankfully I had used Tesco vouchers to buy the tickets so we avoided the massive queues to get in.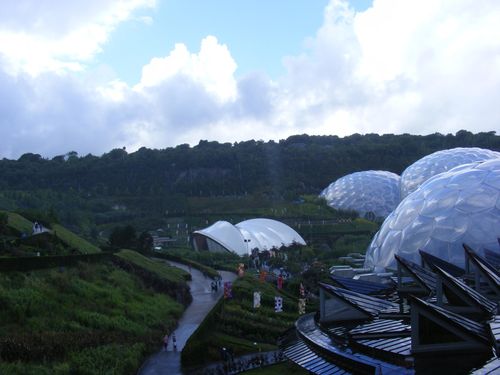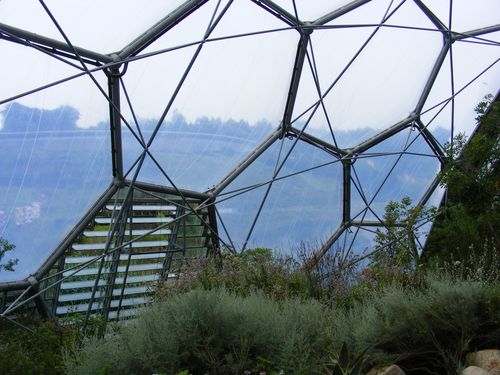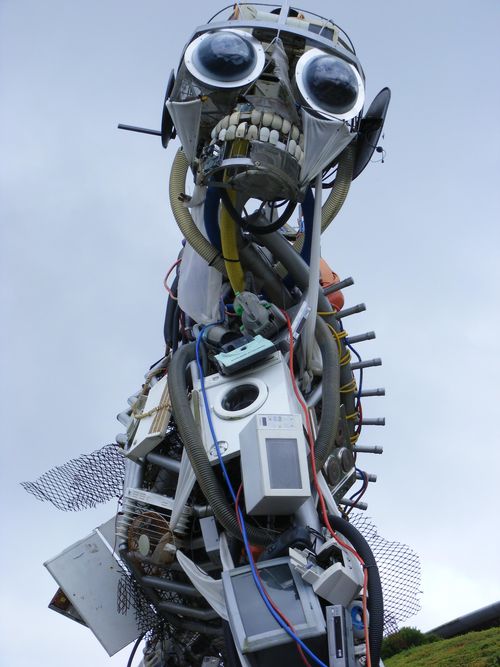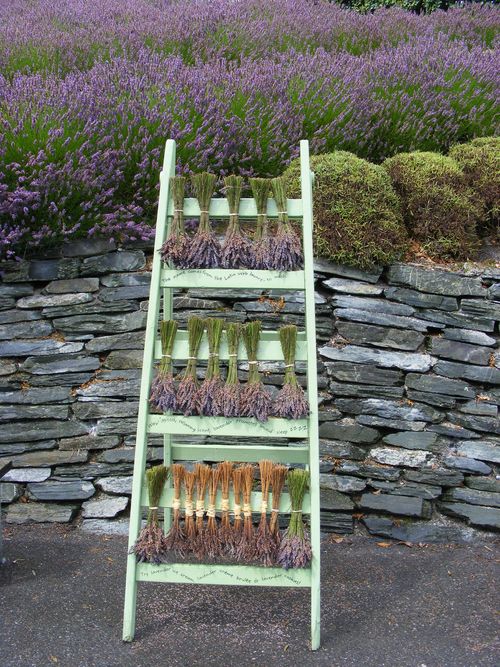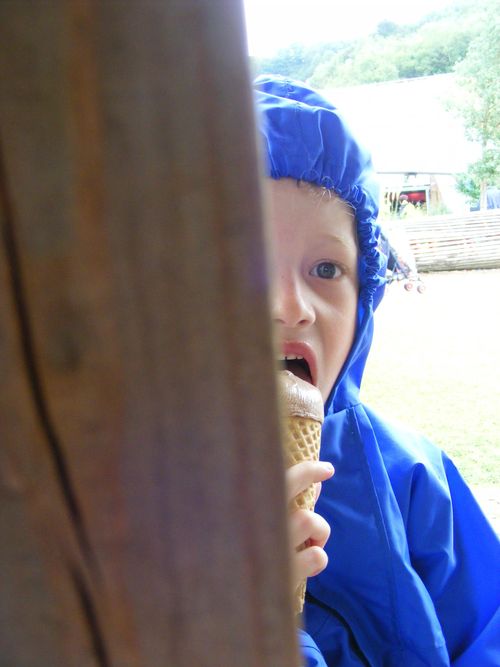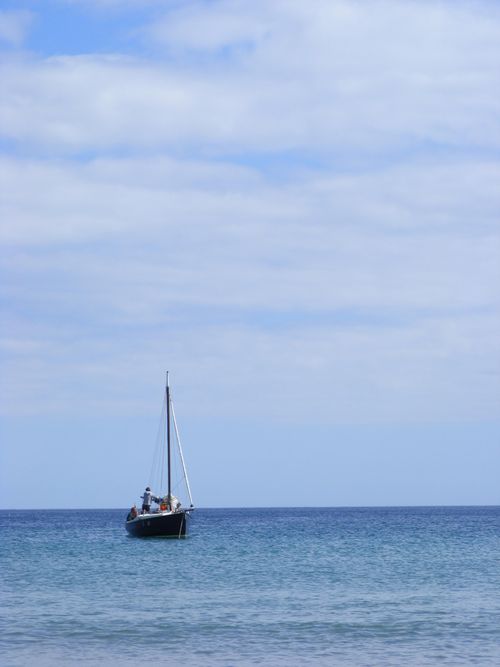 I had lots of inspiration for my 365 Project, making a change from trying ti find a tidy corner at home to take a picture.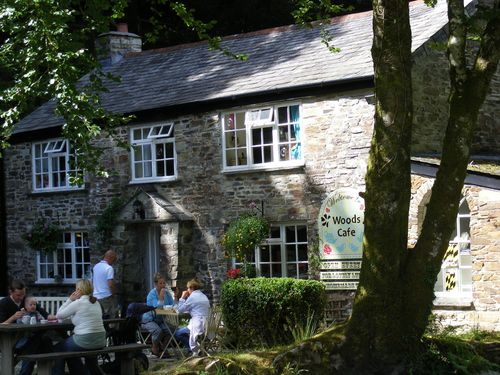 We had a wander round Cardinham Woods near Bodmin and had to sample the ice creams from the picturesque cafe.