We've had a week away in the beautiful countryside where Lancashire and Cumbria meet, I suppose the fields and fells wouldn't be so lush and green without all the rain! The caravan was pitched on a site overlooking the sea, wonderful views but the wind seemed detrmined to blow us out to sea as it lashed against the caravan and awning. We had to buy extra storm straps to hold it down.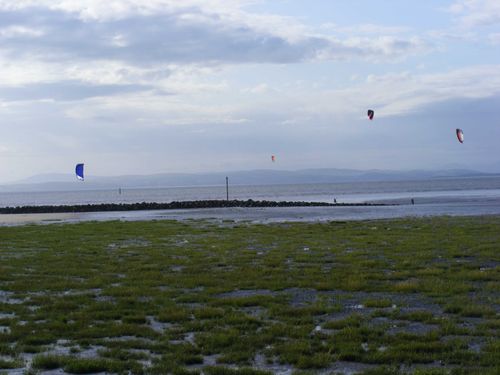 Despite the weather we had a good time and the sun made a couple of apperances for us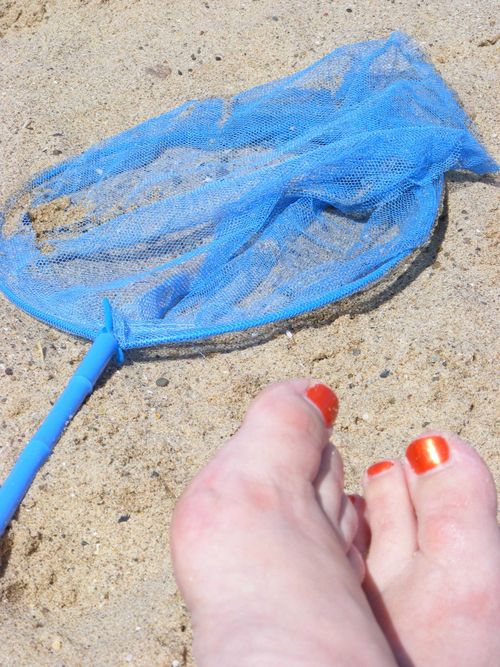 A day of fish and chips, sticks of rock and fishing nets - a typical English holiday.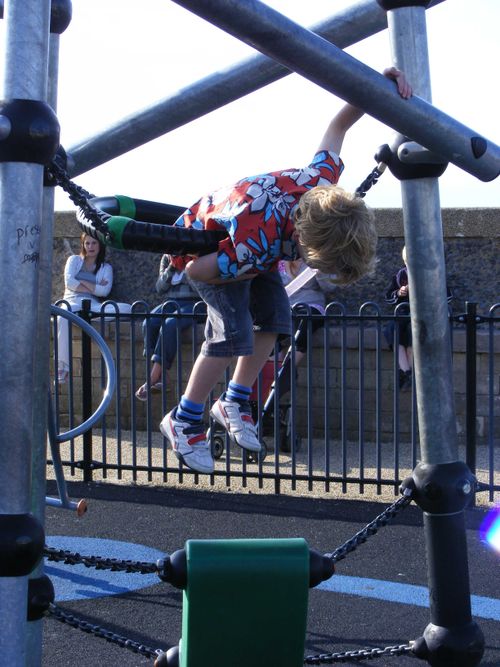 The playground at West End Gardens in Morecambe - amazing equipment unlike any I've seen before and very popular with My Little Helper and The Big Sister. Modern and imaginative.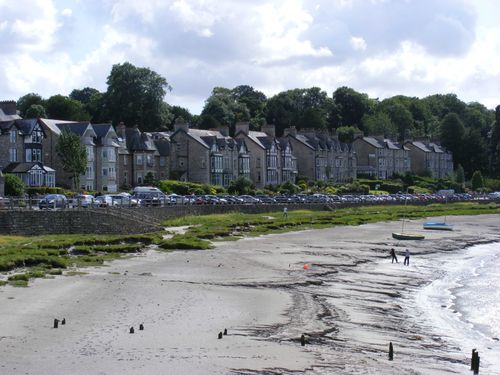 Arnside is a lovely village with a fab bakery selling tasty treats for tea.
The Big Sister nearly got blown off Arnside Pier admiring the views.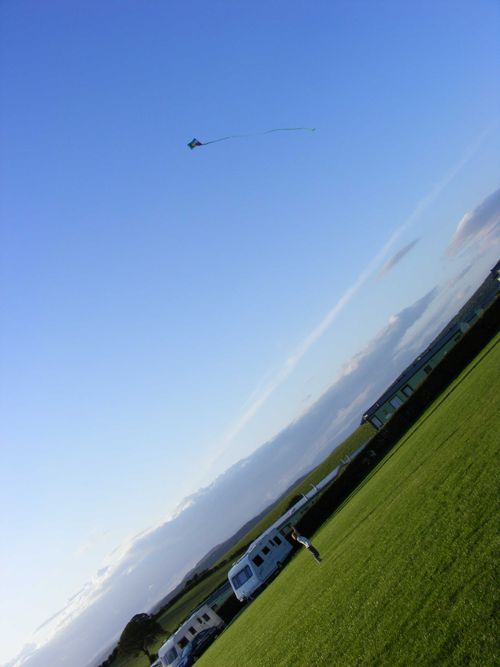 My Little Helper made the most of the wind and nearly took off with his kite.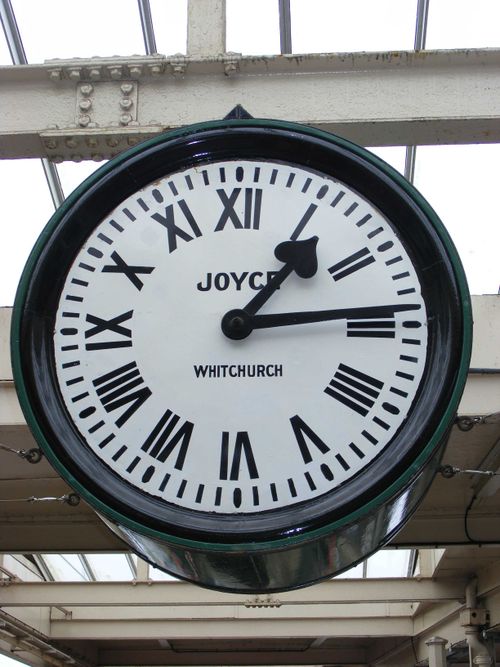 The clock at Carnforth Station where  Brief Encounter was filmed, the refreshment room recreated as it was in the final poignant scenes and serving delicious sandwiches made with homemade bread. The day we were there a chap called 'Roger the Human Jukebox' was playing records from the 40s. After explaining what a record was to the children(!) The Big Sister went up with our request - It's only a Paper Moon , it really made the afternoon, sitting listening to such evocative music.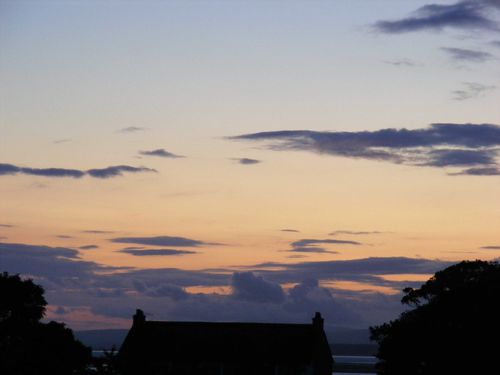 Finally a picture by the Big Sister taken from in front of our caravan one dry evening as the sun vanished behind the farmhouse.
Yes a wet and windy week but we still enjoyed ourselves!