I started blogging in December 2006, I had been made redundant and wanted a way to connect with people who cared about the same things I did. 8 years have passed, lots of blog posts later and I fell out of love with blogging for a while due in part to my health struggles and something had to give.   
But I miss the record of our daily life, the wonder of the ordinary and everyday. Connecting and sharing creativity. The rhythm of the years and the pattern of my days. My blog was a special place to me and I wonder if it can be again?
The biggest change was when this little cutie joined our family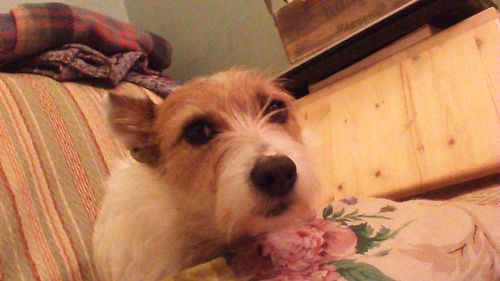 She is Meg, my studio dog. We rehomed her in May and have been so lucky as she has fitted into family life so well. 
More from me soon, I hope!