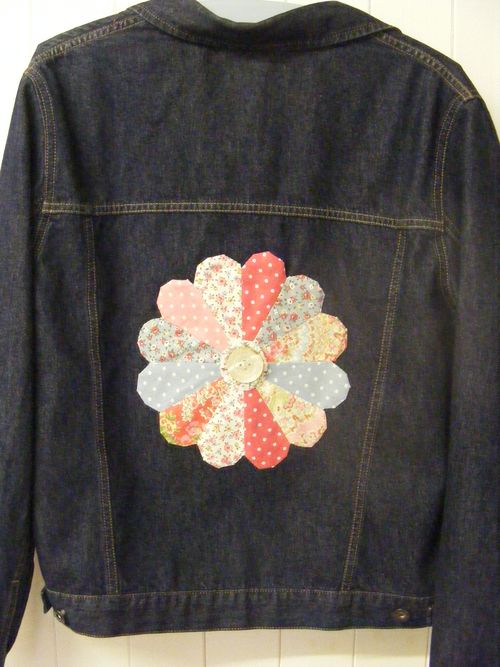 I'm sure you have an old favourite too, nothing wrong with it, it's comfy and you wear it a lot but it could perhaps do with a little pizzaz.
I decided my trusty old denim jacket could do with a little something to perk it up and perhaps perk me up a bit too in the process.
So a spot of patchwork with a suffolk puff and lovely old button in the centre was just the ticket.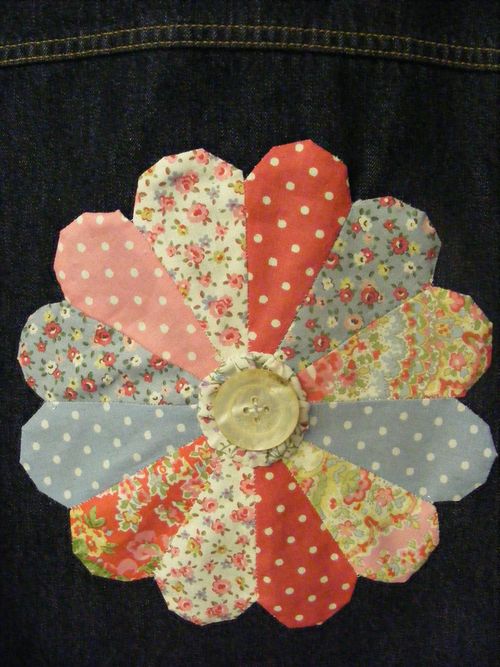 As the wet grey weather moves in and the days become darker some more Perky Projects are called for, I can't get out and about as much at the moment so little spirit lifters like this are just what I need.  
Like my Suffolk Puff Cardi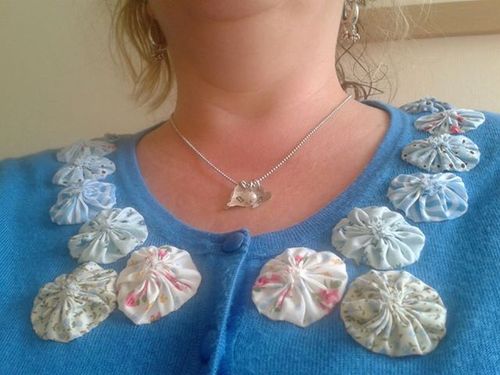 and as the summer is well and truly gone I need a new banner to replace the ice cream colours of this one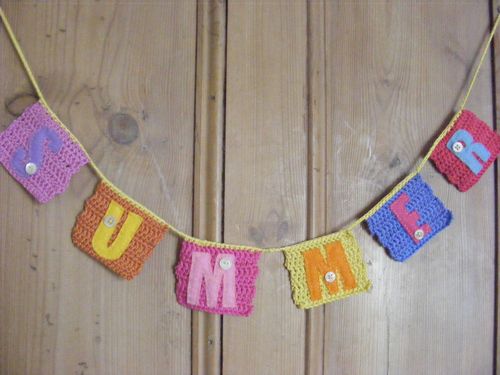 So sitting crocheting and sewing is firmly on the agenda.