I am trying to rest as much as I can while the children are at school so I can 'spend' my energy at each end of the day when the children need me. Generally this involves sitting watching more tv than  have in years, snoozing, listening to podcasts or doing a bit of crochet. I have also been trying meditation but thoughts keep popping into my head - whats for tea, where is littlest's swimming stuff for his lesson later, you know how it is - but I'm going to continue practicing.
As an antidote to indolence and to cheer me up I like a little perky project, like the jacket in my last post, as having nothing to show for my day still seems so alien.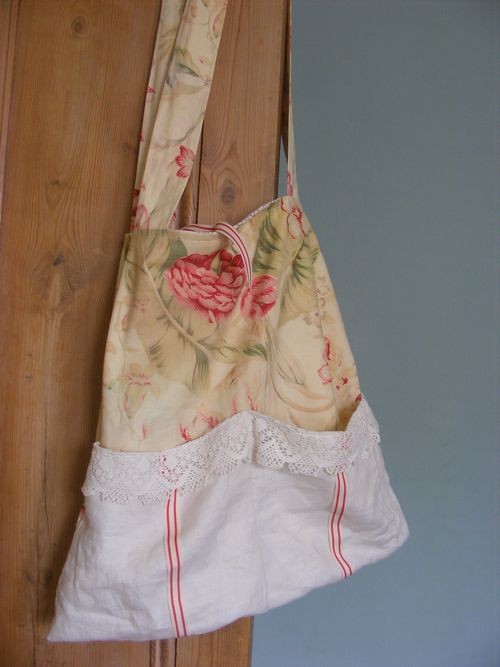 I cut into some gorgeous old faded floral fabric to rustle up a roomy bag, with an antimacasser, doliy and a bit of ribbon thrown in it's certainly pretty.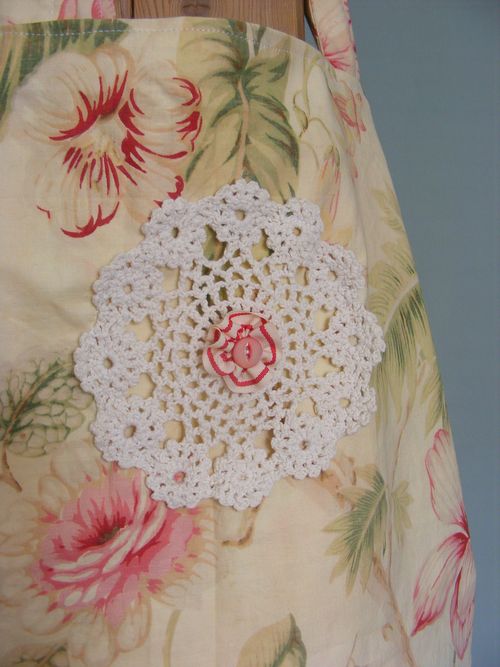 As it is a large, wide bag I wanted a way to pull the sides in both to give shape and to keep my bits and bobs safe inside.
   So a couple of bits of ribbon sewn into the sides seams and tied in a bow is an easy solution and gives the bag a lovely shape.
It has cheered me up, as has the glorious sunshine this afternoon, and will cheer me up even more when I use it to go to Yarndale on Saturday!