I started my blog on December 28th 2006, during the lovely lull between Christmas and New Year. Having spent a few months reading wonderful inspiring blogs full of amazing creativity I wanted to join in but was not sure what I'd have to say.
Looking back on my posts gives me so much pleasure, the little everyday snippets and my growing family. The Baby Brother wasn't even a twinkle in my eye, The Big Sister wasn't very big  and My Little Helper hadn't started school.
So many makes and meals, holidays and days out, so much to treasure.
To thank you for joining me I am celebrating with a little giveaway. I've not been organised enough to take a photo but it is a squishy velvet and tweed cushion decorated with a doily that I made. I'll try and add a photo soon too!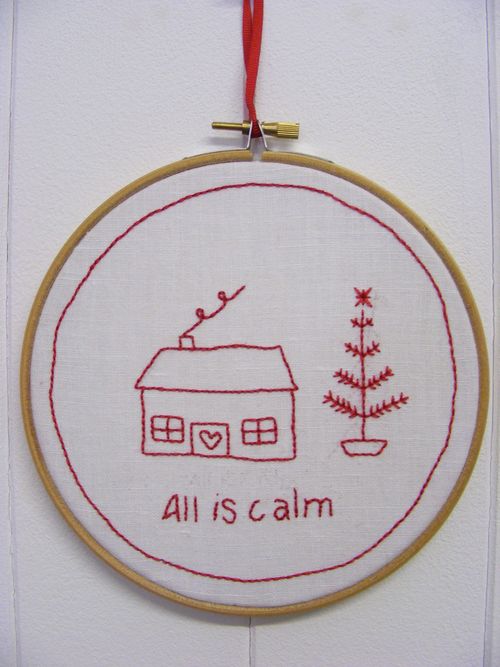 A little Christmas embroidery I designed for one of my workshops
I'll draw a name out of the hat a week from today on Friday 4th Jan, happy to post anywhere so please leave a comment and say hello!