I'm very photo led in my blogging so when the camera and computer have a fall out and decide not to talk to each other things grind to a bit of a halt. I managed to get them to have a quick chat this morning so ...
When sorting through a pile of bags under my sewing table I came across this lovely English Paper Pieced patchwork, it was given to me years ago by a dear friend and contains some wonderful patterns and colours.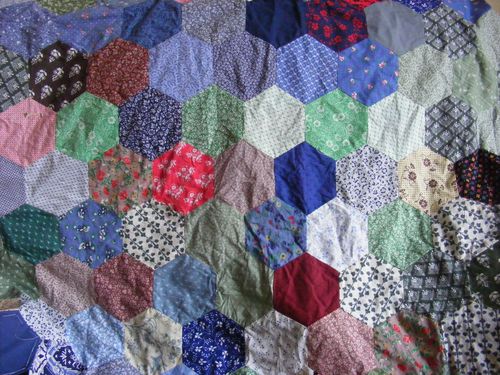 and really deserves to see the light of day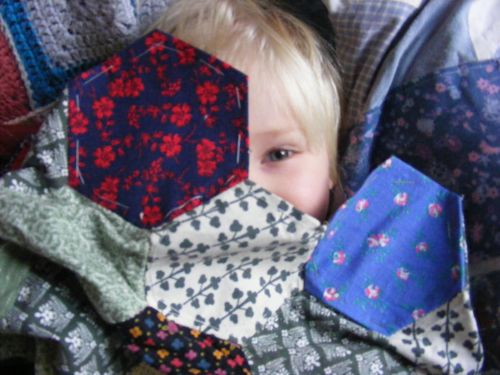 as it is already brilliant for hiding under! So I've started hand stitching a few more hexies, as they are lovely and big I think it will grown quite quickly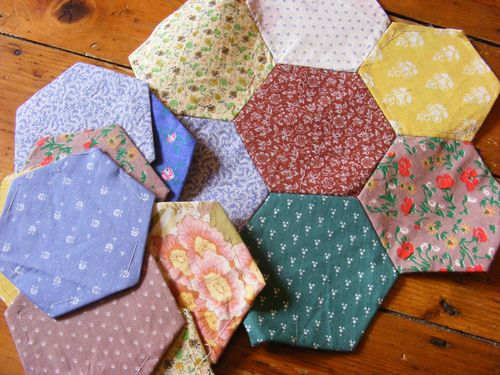 I'm picturing it backed with an old brushed cotton sheet, all soft and snuggly for curling under on a cosy winter afternoon.......perhaps not this winter though!