Thank you to everyone who gave their thoughts on my workshop post, I'm going to follow up on them later this week. And do the draw for the World Book Night book. Just a quick post today.....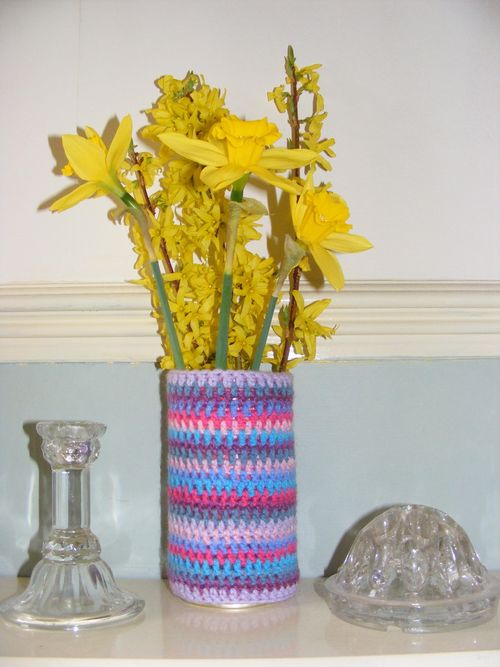 A lovely bright morning today so The Baby Brother and I headed to the allotment, it was tranquil and pretty much deserted. I felt so lucky to be there on a Tuesday morning rather than sitting at a desk in a dull office watching the sunshine longingly through the window.
We passed the only other person there as we wandered down to our plot,an older lady hoeing, she smiled and we stopped to chat, no need to rush when the day is your own to spend as you wish. She commented on The Baby Brother wonderful blonde hair and how like her own little boy he looked and a look of such longing appeared on her face. Thinking of time long ago that she spent with her son, seeing the wonders of nature through his eyes, his pleasure in a stone and a bit of soil.
We did a bit of digging on our plot then sat in the sun on the path to eat a biscuit and chat about the birds we could see.No need to rush anywhere, time to sit and just be with him. I stored up the moment in my heart for the years ahead when I gaze longingly at sweet little blonde haired toddlers and remember......
Of course after a morning hard at work with the spade it's no surprise he's a bit tired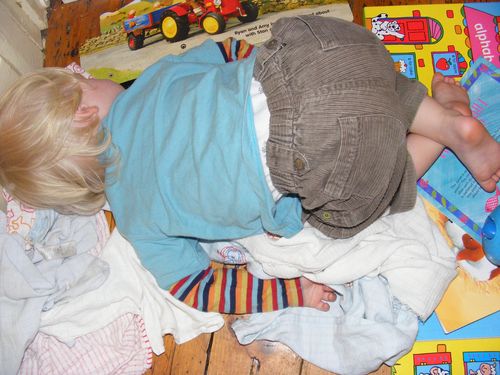 Even if I don't grow a single pea or potato on my allotment this year it has already given me the best of gifts.