After seeing quite a few bloggers commenting how brilliant the Annie Sloan paint is I ordered a pot of Versailles and got busy with the paint brush. The Baby Brother needed some storage for his clothes so add a super cupboard rescued from Emmaus the wonderful second hand emporium to the new tin of paint and ...ta da!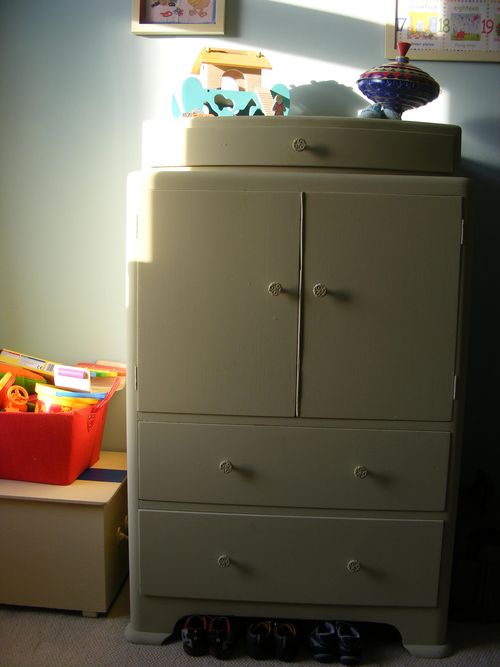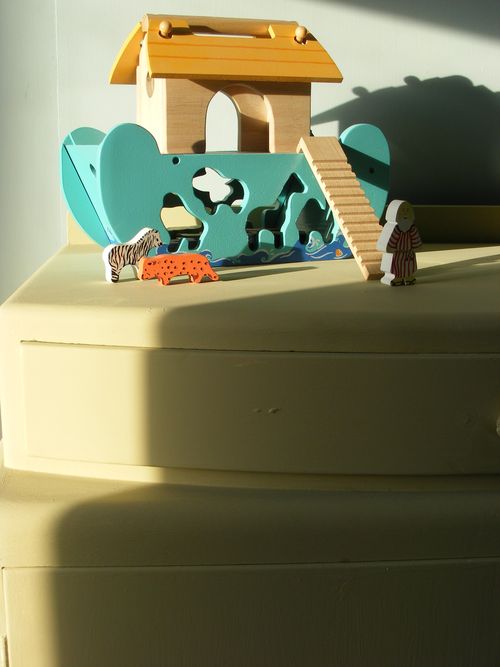 It went on really well, no rubbing down, no undercoat needed and just one coat. Perfect quick project.
Look at the lovely shadows too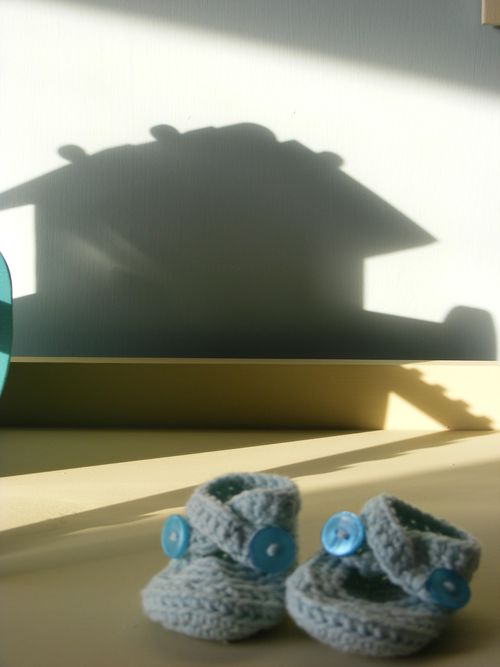 A bit of winter sun to lift the spirits, and those sweet,tiny bootees ( a gift from a very talented lady) did they ever fit his feet?!  
Then I was on a mission, the shelves in the hall were next to meet the paint brush.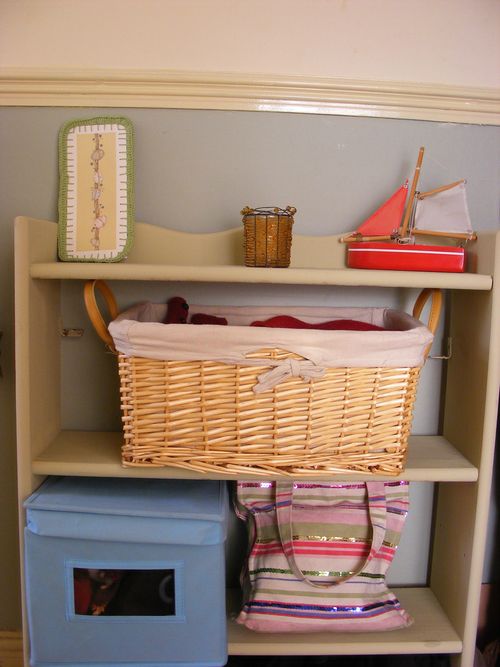 Don't sit still too long round here or you'll get painted too!