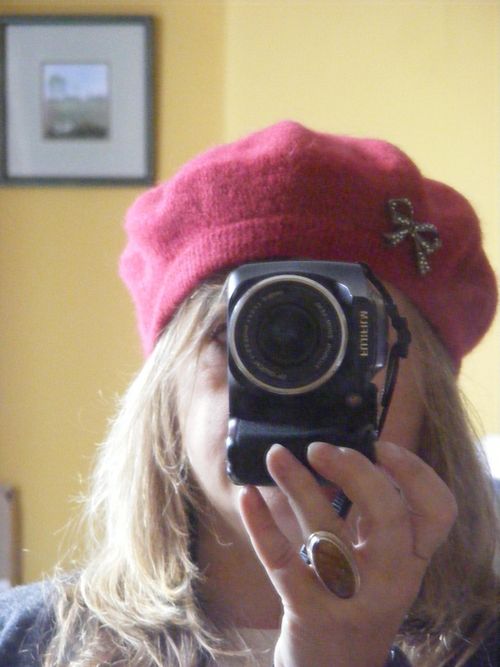 My snugly new beret has been keeping me cosy during the latest cold spell, though generally I wear it outside! The weeks have slipped away as we have been visited by the lurgy with The Baby Brother, My Little Helper and Mr FK all succumbing, we girls are made of sterner stuff! With the whirlwind end of term - parties, Christmas Disco, Carol Concerts and so on - I can hardly believe it's only a few sleeps till Christmas.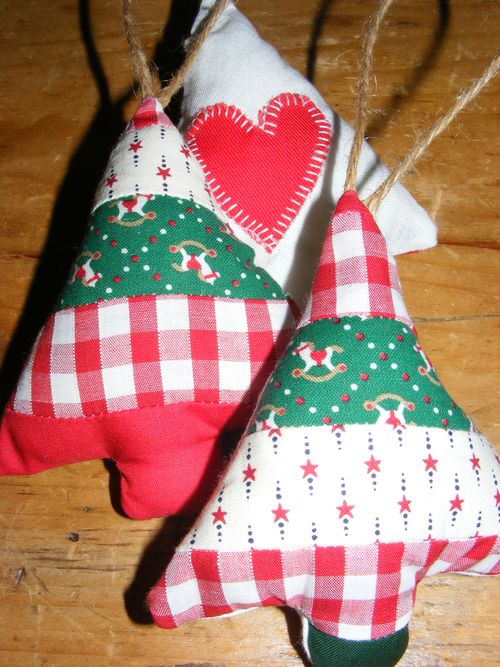 As I sorted through my scraps of Christmas fabric they were begging to be made into little patchwork trees, so ignoring the 'to do' list for a while I enjoyed playing for a while. Often sewing is dictated by presents to be made or orders to be fulfilled, which is wonderful but it's lovely just to sew for fun.
Many years ago I started an embroidered Christmas stocking, 5 or maybe 6 years ago. The embroiderey didn't take long but then it languished in the UFO pile, once I got down to it the construction of the stocking took.....oh at least half an hour!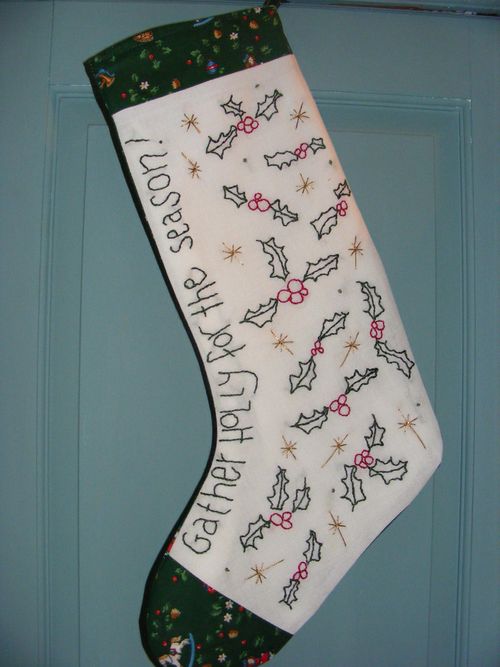 I'm really pleased with it, but I'm sure the children would be gutted to hang such a paltry little stocking up on Christmas Eve!
I'm coming to the end of my 365 project, some days it's been hard to find a picture in the general gloom and greyness of winter days but it's made me open my eyes to what's around me and notice more.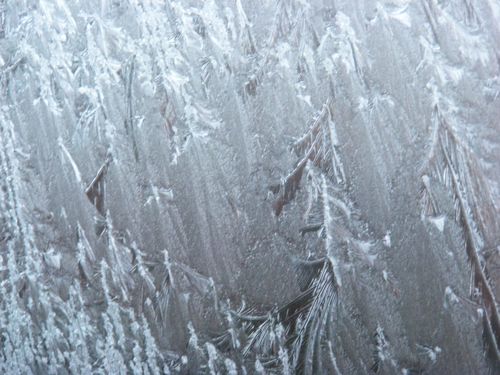 This was the ice on the inside of my car window the other morning, which I stopped to admire rather than just huffing and scrapping it off in a rush to get out and about.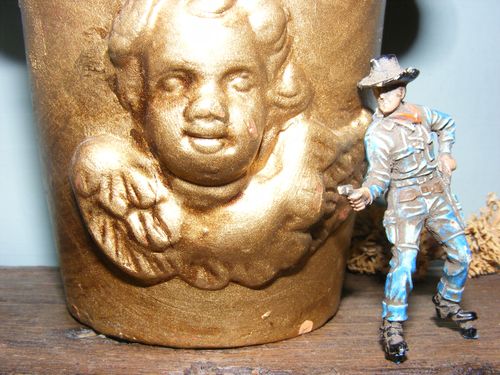 A little cowboy, treasure that My Little Helper dug up on the allotment this summer.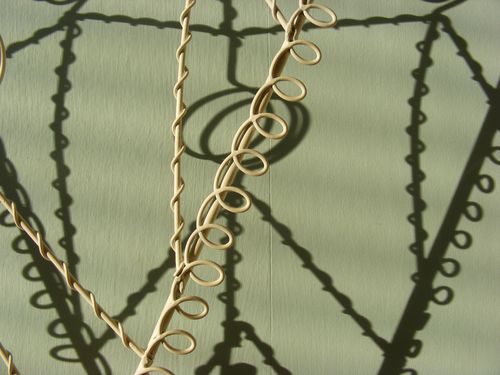 and shadows, so pleasing and ephemeral.