With December approaching I have been putting my list of family activities together ready for my simple advent calendar to start the countdown to Christmas Day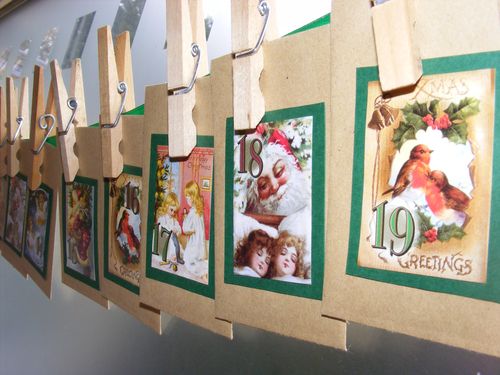 I am recycling my little envelopes from last year, each decorated with a sweet festive picture. I'll print off the list of crafts and treats and put one in each envelope, with the more time consuming ones planned for the weekend.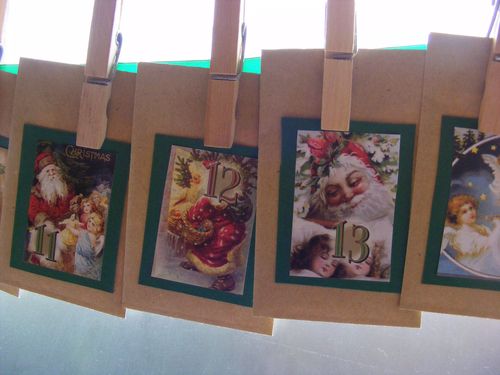 I'm going to hang the ribbon across the window again, which makes a super start to our Christmas decorating.
The activities for this year are
Find the Christmas Cd's and have a Christmas dance
Christmas crafting! Make paper chains
Make gift tags with old Christmas cards
Visit Father Christmas
Write our Christmas cards
Put the wreath on the front door
Make paper snowflakes and decorate the window
Make place cards and napkin holders for the Christmas dinner table
Make Christmas bookmarks
Read Christmas books & drink hot chocolate
Decorate the Christmas tree
Have a Chocolate fondue
Go ice skating
Stories in front of the tree
Make a Christmas collage
Bake a cake
Give Presents to teachers
Colour Christmas themed colouring pages
Wrap a present for your brother or sister
Print & do a winter maze
Make mince pies
Stay up late and watch a Christmas film
Make reindeer food
Put a carrot out for Rudolph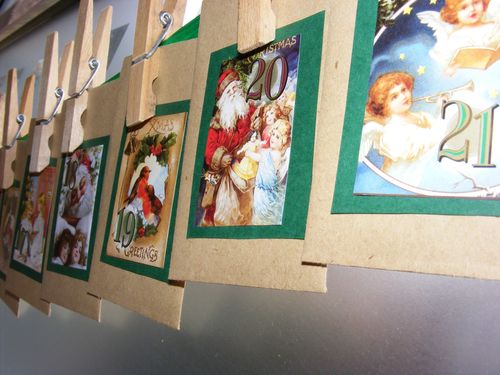 Ho Ho Ho, not long now!