The PC that is, it got a terrible virus and had to go away for a while.Amazing how many more hours there are every day when there's no internet!
 Easter holidays flew by with The Baby Brother taking his first few steps ( not that he's taken any more since!), a few days away enjoying the sun in the caravan, a family bowling tournament won by My Little Helper to his great delight and huge anticipation of the new Dr Who. I thought he did well, eccentric and energetic. The children have watched the first episode 5 times so far so I think they like it too.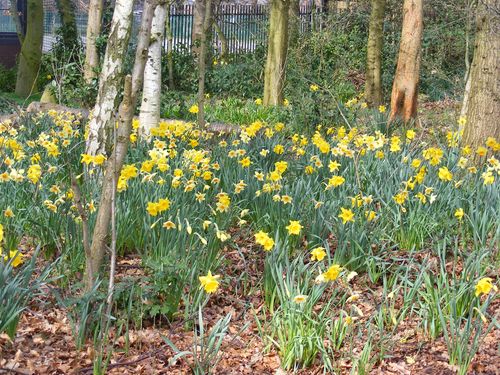 We wandered round the park admiring the daffodils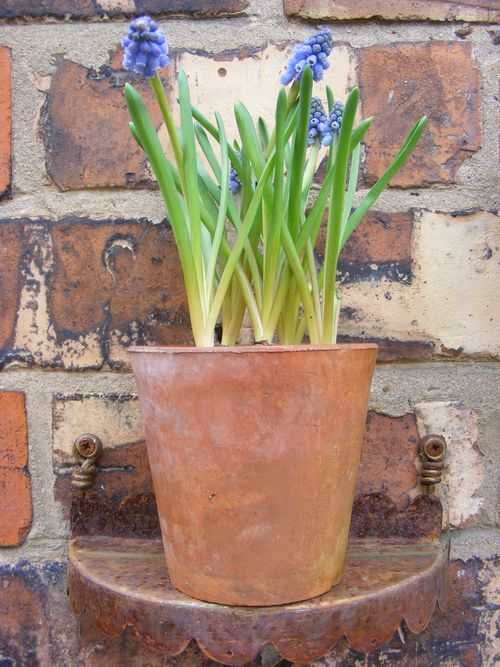 The garden and greenhouse had a spring clean, so much more appealing that spring cleaning the house. But the house needs a good 'do' too as all this wonderful sunshine shows up the grubby corners!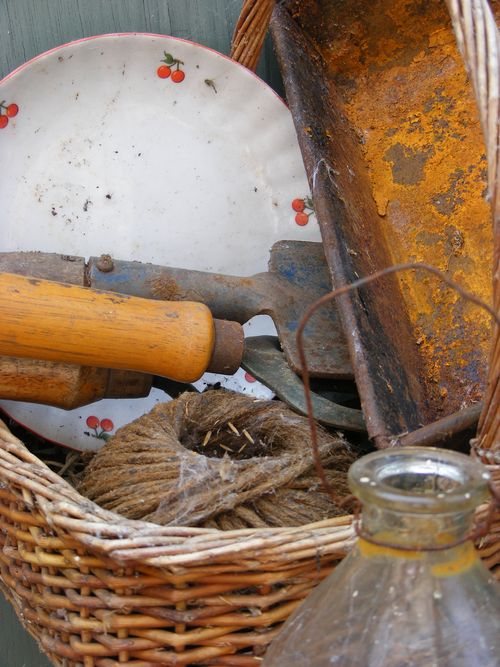 I met a friend for lunch and enjoyed a good catch up and tasty food, The Baby Brother joined us and munched his way through a pile of rice while smiling and 'chatting' to everyone else in the place.
Our seeds are sprouting and the arrival of spring has lifted my spirits, as has a fancy new hair do. I've had the same style forever but now it has more shape and as most of my blonde highlights have gone I get a jolt each time I see myself in the mirror!
We also had a couple of visitors.....mice! Mr FK put some poison down under the settee where little fingers couldn't find it, but little paws did. I walked into the playroom to find The Baby Brother sitting next to...A DEAD MOUSE! Arrggh! After bathing him I sloshed disinfectant around and as I moved the settee....yes...there was another one! We have had them in the shed which I don't really mind, apart from when they chew the deckchairs, but I don't want them in the house.We've tried humane traps in the past, you know where you take a 10 mile car ride to release them far away, but found they ate the bait but didn't get trapped.
Hopefully they'll be enjoying the sunny warm weather and not feel the need to come inside.
Well I've a post or two (more like 400!) in bloglines to read, so I'll pop off now.....