I decided last year, or maybe the year before, to make as many gifts as possible to use some of my fabric stash and to enjoy creating something from things I already have. So for Christmas I made -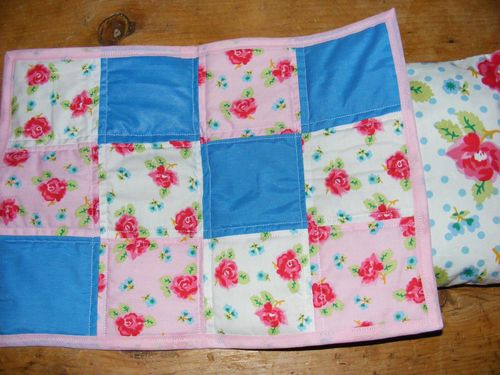 A dinky little quilt and pillow set for dolls or teddies, I made an appliqued bag to keep them in. Love the floral fabrics which I have had for ages and only use a little at a time as I love them!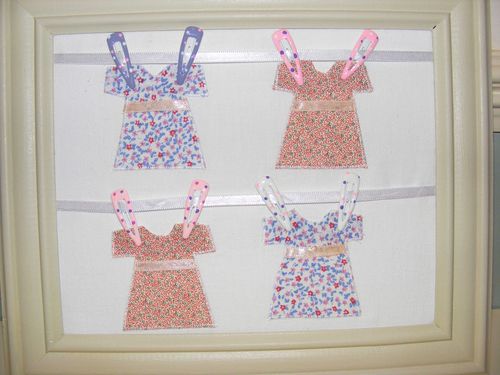 I think I saw this on Martha Stewart, appliqued dresses mounted on a backing fabric but not stitched on the shoulders. You can use the hair clips to peg the dresses onto the ribbon washing line.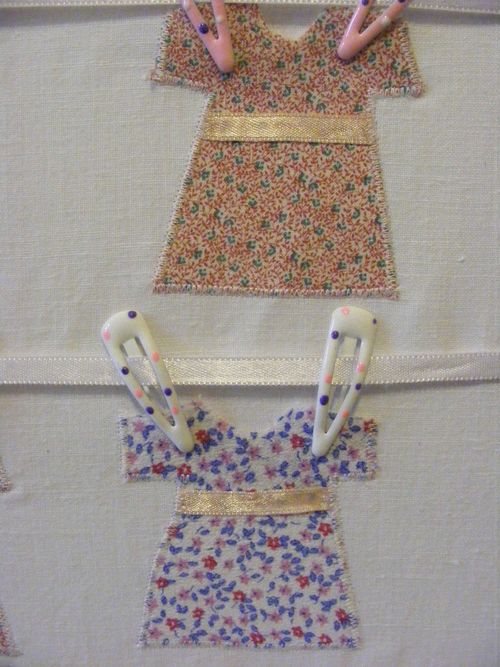 I had the plan for this in my head for ages, in fact I remember painting the frame on a sunny September day in the garden.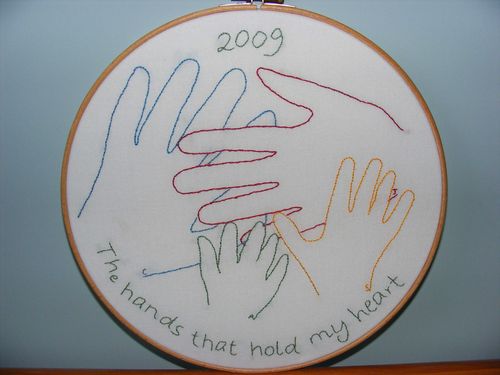 At the Baby Brother's Christening I drew round hands, some of my family live at the other end of the country so I had to grab them while I had the chance!

   I made the pattern then stuck it to the window to trace onto the fabric and made quite a few of these as I thought it was a lovely way to freeze time while the children are little.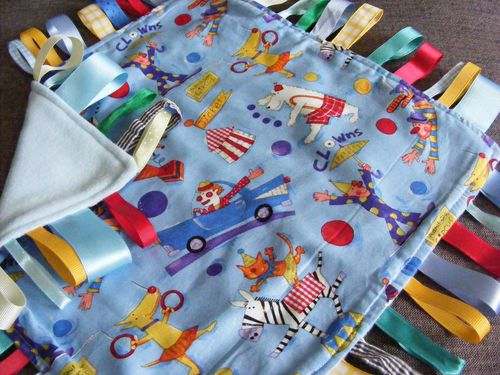 A quilt for My Little Helper, just right for snuggling under on the settee, jeans cut into 5 inch squares and sewn with the seams on the right side.Snipping the seams then washing and tumbling gives a great textured finish.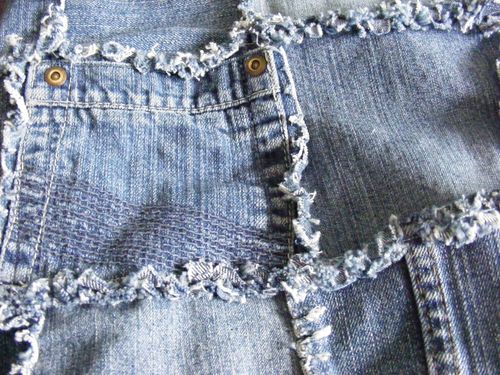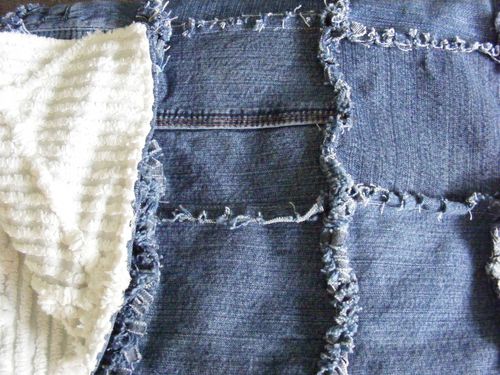 A recycled bedspread made a perfect soft backing and it has been popular so far.
ok I promise not to mention the C word again till November!
Have a safe and snowy weekend, hope you can hole up at home and keep warm!x