One of the joys of blogging is recording the little things, everyday life, happens in your home and in mine. The cement that holds childhood memories. The moments I want to smile over when I'm 80.
My Little Helper discussing footie ' We're playing Tottenburg this weekend'
The Big Sister ' No that's a cake!'
                                                   ***
My Little Helper discussing 'I gotta feeling' By the Black Eyed Peas which has been our song of the summer, wherever we've been it's been playing.
( which has a few lines that go - Lets paint the town
We'll shut it down
Let's burn the roof
And then we'll do it again )
' burn the roof?, are they making extra bedrooms or building flats Mummy?'
                                                 ***
The Big Sister's growing passion for baking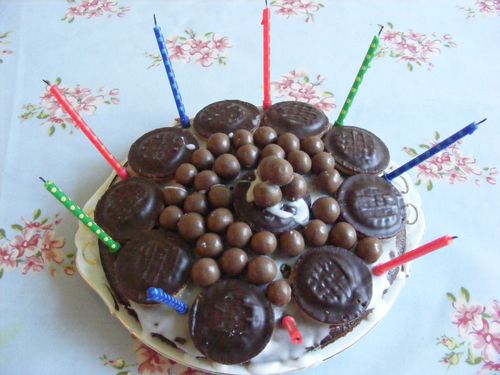 Loving the Jaffa cake and Malteaser decorations!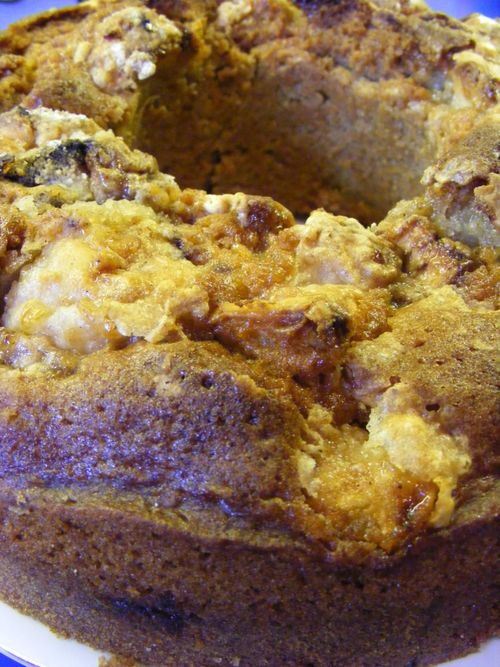 And her apple cake is dangerously moreish! 
                                                  ***
The Baby Brother's pink cheeks and fist gnawing were a giveaway - the first little tooth is just visible in his gum! Goodness, wasn't he was only born 5 minutes ago not 5 months.
The sun is shining so I'm going to take my 'still got a gummy smile, but not for long' little fella for a walk.