After a few days of the blahs I woke this morning ( well was woken by the hungry fella that sleeps in my room!) at 5am to glorious sunshine and decided to change the pattern and look for the good.
The Baby Brother enjoyed his first breakfast ( naturally starving again, after his 2am late night snack) then went to sleep in my arms, lovely and snuggley and didn't prosecute - this is The Big Sister's word for possetting and I haven't corrected her as it makes me smile every time she says it.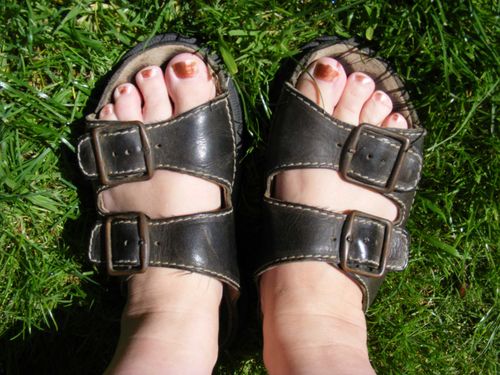 Am wearing my comfy old Dr Marten sandals, survivors of many holidays and hot summers that look really tatty but never rub no matter how hot the day. And I painted my toenails last week - bit chipped now but I spend my days with a 7 week old who can't see as far as my feet.
The Baby Brother smiled at me last week, a real smile with his eyes and his little mouth grew wider and wider in a wonderful smile as I smiled back at him and he tried it again as it felt so good. My  heart almost burst with the joy of it.
The wonderful sunshine prompted me into action and I tackled the laundry mountain, third load has just gone on the line so I feel virtuous and in control ( ha! until it's dry and the pile sits around again waiting for the laundry fairy to put it away!).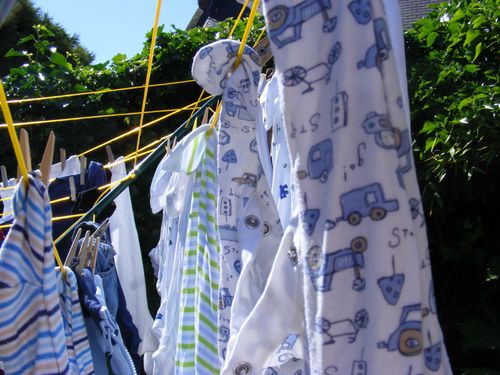 As I hung it out I could hear the children in the school next door singing through their open windows, My Little Helper and his friends are rehearsing the Infant Production. He is to play a Cool, Organic Sheep! Costume requires white top and trousers and of course cool shades - can't wait to see it and will no doubt need a discreet tissue as usual.
The towering self seeded verbascums are starting to flower, as the rest of the garden has a look of the Lost Gardens of Heligan before they were rescued I am ignoring it!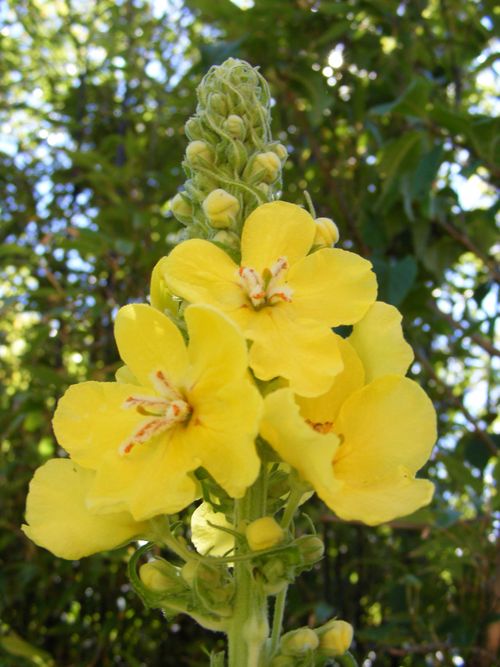 ok end of the Pollyanna moment - have a good day!