Well not quite a summer holiday but certainly a lovely sunny holiday by the sea. I've finally got the cowgirl tshirt done for The Big Sister, she's only been asking for three months
!
I've also spiffied up a pair of last years trousers for her, they were a bit short in the leg so I lopped off a bit more to make them cutoffs and added a polka dot ribbon and rosette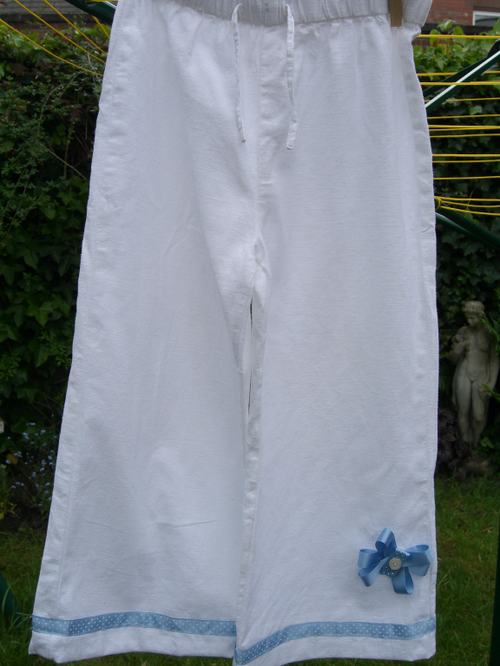 Just what she needs for lazy sun filled days. I'm already looking forward to a major catch up session with all my favourite blogs when I get back, see you in a couple of weeks.